Legend of Lyndale House brings Trapped to new levels
Given only a few walkie-talkies and some clues to still be cracked, puzzle rooms are a thrilling challenge for anyone. The Legend of Lyndale House in Minneapolis incites with its eerie story of spirits that need to be removed from the house. Players will have to solve the carefully organized puzzles in 90 minutes using only a few clues given to escape. Each piece of the puzzle will lead to another as new keys are found and passwords are cracked.
What makes the activity so interesting is that inside The Legend of Lyndale House, the puzzles are presented in many different forms. Some of the puzzles have to be solved using numbers and computing a specific numerical code. Others require being heavily observant and require thinking outside of the box. The way that the room incorporates so many different skills together works well in the group setting because it offers room for everyone to participate and have a place in the action.
This form of entertainment is special for the way that it requires a strong amount of teamwork, collaboration and solving, all in a certain time frame. It brings action stories and detective skills to life in a realistic and engaging way. It also and tests groups on their ability to work together in a setting under pressure. Players will also be motivated to find their score at the end. The score is determined by the amount of time it takes to complete the room as well as how many hints were used. Puzzle rooms are a great way to foster positive energy and bonding through a fun and goal-oriented activity.
For each location, Minneapolis, St. Paul and North Loop, there is a new story and a new mystery to uncover. Tickets for an hour-long experience are $24 and The Legend of Lyndale House is $39 for 90 minutes. Although on the pricer side, puzzle rooms are guaranteed to bring an experience that will create worthwhile memories.
Leave a Comment
About the Contributor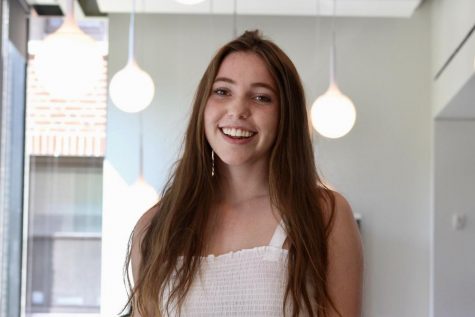 Claire Hallaway, Photo Story Editor
Senior Claire Hallaway is excited to start another year on the Rubicon as the Photo Story Editor. This is her fourth year on staff. Previously, she served...