Pros and Cons of Gamer Communities
Murray Goff sits in his advisory room, it's 1:15 pm and he's planning to spend tutorial playing Minecraft, his favorite game. He's playing side by side with his friends from school, when suddenly a new username pops up, his Polish friend Randien has joined the game. This is his community.
Malcolm Adams, Hugh Adams, and Goff all agreed that gaming helped them build friendships,
as well as improve previous ones. Their gaming communities range from local to international.
Goff said, "I've played with people from Germany, Poland, Japan, France, Britain, Canada, Turkey, and some other places too."
Playing with friends from school has also been a great way for them to help build their in-person friendships: "My entire friend group is built around gaming", Hugh Adams said, "It's kind of our sense of community."
According to a study in Sociological Focus published in April, these types of relationships can have very positive and very negative effects. Sometimes, being a part of an online community can cause serious health issues. While having an online community can be a great way to branch out socially, it's also important to remember it's specifically known to cause mental health issues. Some of these mental health issues include depression and anxiety due to isolation, lack of real social interaction, and a constant stream of negative content online.
Other times though, having networks like this can provide people with support and a way to reach out for help when they need it. For many gamers, it was also a way to stay connected during the pandemic, and feel less isolated from their friends and the world.
Murray's gaming community often includes international players who share a common interest. "I kind of rotate between communities, I don't just have one set online community."
While interacting with such a broad range of people online, Goff is always careful to stay safe: "I never click on any weird links, and I always avoid talking to overly-friendly and creepy people", Goff said.
Like many other gamers, Goff uses gaming as a distraction from real life. "[Gaming] helps me stay sane, or if I'm having a bad day I'll play some games," Goff said.
Malcolm Adams, however, has a very different outlook on gaming and online communities. "I think gaming is worse for my mental and physical health," Adams said "It can make me feel isolated, and sometimes I don't get outside enough." One study came to the same conclusion, that online gaming communities and online games generally often have a negative impact on people's mental health. This can especially be true when a person spends too much time playing online games, or interacting with online communities. A person's physical health can also be damaged by excessive gaming, if someone gets too invested in a game, they can forget to take care of themselves. This also includes spending too much time indoors, and not getting enough physical activity.
Leave a Comment
About the Contributor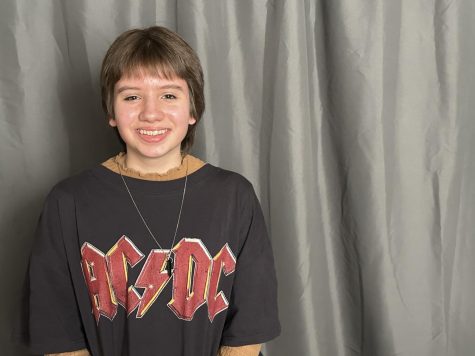 Nora Seifert, Staff Writer
My name is Nora Seifert and I use she/they pronouns. I'm a staff writer for The Rubicon and RubicOnline this semester. I love to paint, draw, and spend...