[PODCAST REVIEW] The Moth Radio Hour soars above other podcasts
The Moth Radio Hour is a refreshing podcast that introduces the audience to a world of stories, leaving them entertained and enlightened.
The Moth Radio Hour is both a podcast posted weekly, and a radio show broadcasted on over 500 stations. Episodes are a little less than an hour, making them the perfect length for a road trip or homework. Some episodes follow a theme such as footwear, mystery, or female strength, but almost every episode has the same format. Each podcast consists of multiple stories, all shared in first person by the storyteller. The Moth chooses the stories through their open-mic storytelling competitions called storySLAMS, in which anyone can tell an anecdote.
The episodes vary in topics which can range from laugh-out-loud tales to tear-jerking stories. In one episode called "The Moth Radio Hour: Bathtub Sailor, Seamstress, Spy," the first storyteller discusses his adventure rowing the English Channel in a bathtub which led him to meet with the Queen of England. Following this bizarre anecdote is a truthful and meaningful story about a mother learning to accept her transgender child. Concluding the episode, a woman tells the tragic tale of being a secret agent, which connects her to her great love.
The open mic storytelling format allows the listener to gain many new perspectives and learn from many new people because it amplifies voices that the listeners might not otherwise hear. It allows one to hear captivating stories from a vast diversity of people. It also gives people a platform to share their own stories and allows everyone, who wants a chance, to be heard by a large audience. This same open-mic format also means that the stories are not curated, so there may be explicit stories that are not appropriate for younger audiences.
"
The Moth is a necessity for anyone looking to fill an hour of time with a refreshing podcast.
The stories, authentic and real, draw the listener into the crowd. As one listens to the podcast, they can hear the genuine sounds of the audience including laughs, cheers, and gasps. The non-artificial sounds, authentic and immersing, are a key feature of the podcast which sets The Moth apart from other podcasts.
The Moth Radio hour is perfect for anyone looking for a unique source of entertainment or a place to hear authentic stories from a wide range of people. It is perfect for anyone looking to expand their knowledge of people and places and also anyone looking for a fun story to relay to family and friends. The Moth is a necessity for anyone looking to fill an hour of time with a refreshing podcast.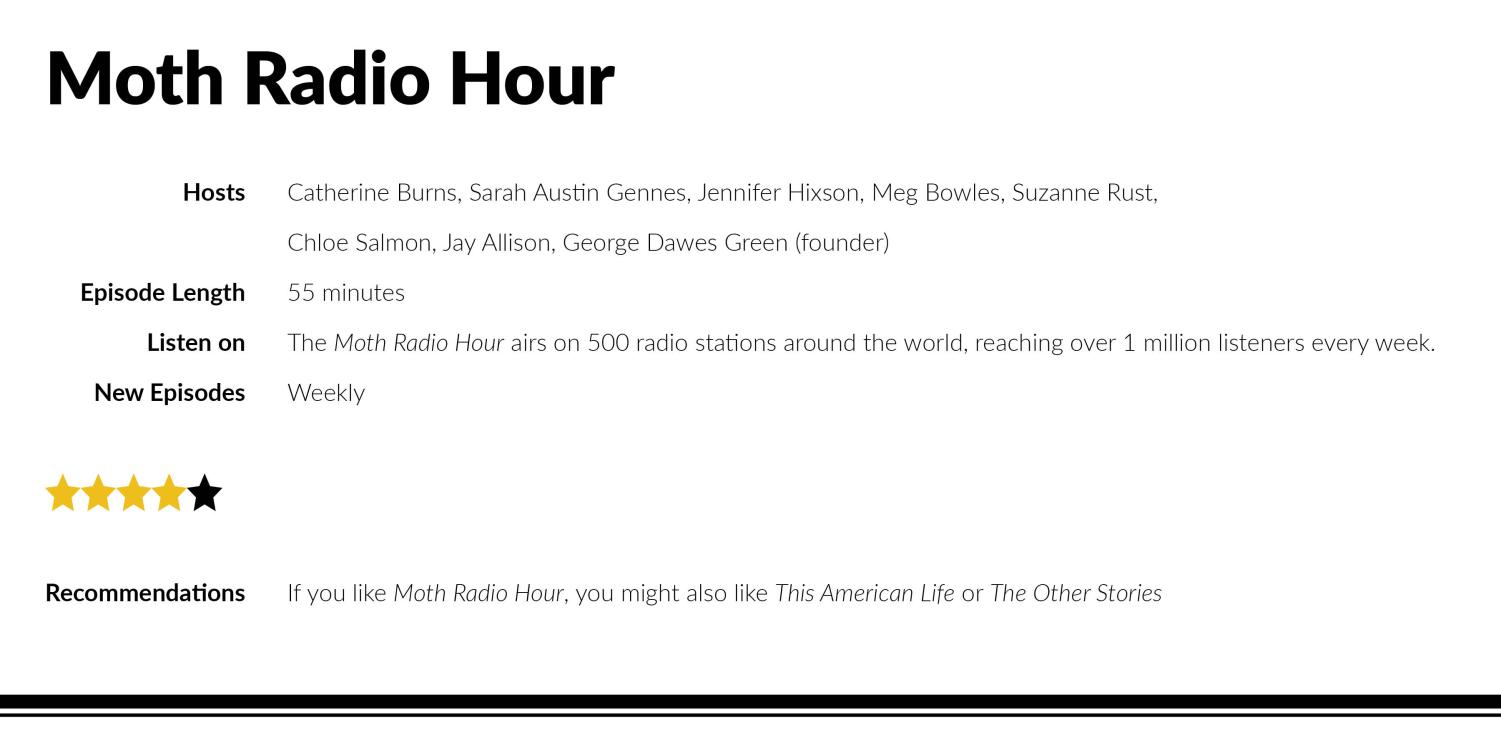 Leave a Comment
About the Contributor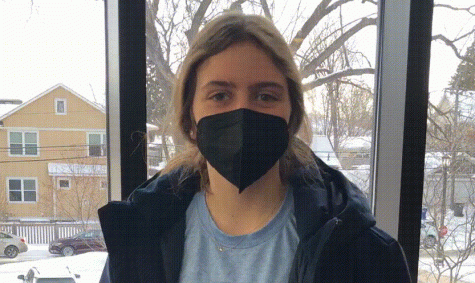 Charlotte Goings, Staff Writer
Charlotte Goings (she/her) is a new staff writer this year. She enjoys playing hockey and lacrosse, and spending time with family and friends.