Parham's musical experience helps in students' search for college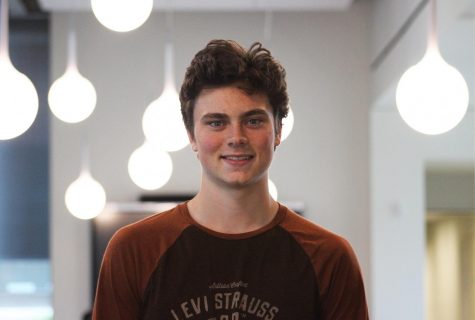 More stories from Jasper Green
"I like to think that I'm always able to reach someone in the audience whenever I sing. Something that I sing may be good for them. It may bring out emotions that they have inside, or it could be a healing moment," College Counseling assistant Aja Parham said.
Parham, the newest college counseling assistant, grew up in Cottage Grove, MN, and has been singing ever since she was a little girl. Her father and mother both musically influenced her as a child, with her father playing the bass around the house while singing along, and her mother singing in their church's choir.
"I'm the youngest of five, so I guess I wanted to find something that would make me stand out as myself. I always loved anything in entertainment, so I just took to music. My sisters did various things like sports, and they did some music but they didn't stick with it, it wasn't a passion of theirs like it was for me," Parham said.
Parham is a well rounded singer. She enjoys singing jazz and classical music, as well as R&B and funk.
"Singing is like poetry. It's a way of getting your own emotions out, because singing is very emotionally driven…when you sing, it's a different feeling that's special, especially when you're on stage," Parham said.
Parham enjoys singing for conferences and conventions, and worked as a wedding singer for a couple of years. She has sung at bigger venues like the Metrodome, the Target Center, and the University of Minnesota campus.
While singing is a passion of Parham's, she has decided to become a college counseling assistant at St. Paul Academy and Summit School. She chose SPA because she wanted to be more influential with the students she worked with.
"I feel like I can make more of a difference here than I used to when I worked at a law school. The students there already had their careers set. Once they applied to law school, they had already decided their life choice. It was kind of out of my hands, and I could no longer shape them," Parham said.
Parham admires the education at SPA and how it has classes that vary from college preparation alone. This was one of the reasons why she wanted to come to SPA.
"
I am happy to give what wisdom I have to help anyone out in terms of college choices"
— College Counseling assistant Aja Parham
"I am happy to give what wisdom I have to help anyone out in terms of college choices," Parham said.
Like many students, as a senior, Parham was not sure on what she wanted to go into in college in terms of an adult career she could count on.
"I wish I would have known what I wanted to do. It was a hard decision when it was my time to make a decision as a senior because I didn't have the slightest clue about what I wanted to do. I knew I wanted to sing, because music has always been a part of my life, but I feel like studying something in school, maybe something more lucrative, in addition to music, would have benefited me more in the long run," Parham said.
Now, Parham is going back to the University of Minnesota to get a masters in graphic design because she enjoys it, and she can more realistically find a job in the field.
"Always think of something that you really, really, want to do, and then think of a second thing that you also really, really, want to do. That way when you get into college you can decide what your options are, and then decide on something," Parham said.
"You don't necessarily have to have a concrete idea of what you want to do, but know who you are and what your passions are, and to see if you can find a major in that, or something that will lead to a career later. When you make a decision, if you already know who you are yourself, then you also know how to make the right decision for your own future," Parham said.
"Try to be the best at what you decide to do, because if you are going to invest yourself in something, you want to make it worthwhile. If your passion happens to be basket weaving, then you better be a good basketweaver. And don't let anybody tell you who you are, or try to shape you into who they think you need to be," Parham said.
Leave a Comment
About the Contributor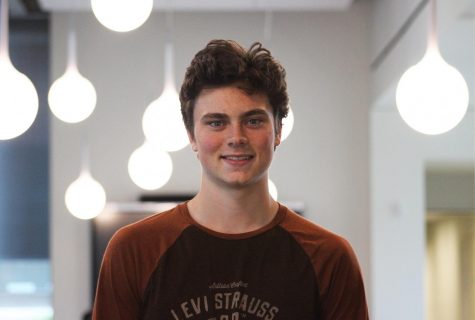 Jasper Green, In-Depth Editor
Jasper Green is the In-Depth Editor for the 2018-2019 season of The Rubicon, and it is his fourth year on staff. Green believes in the power of sharing...