[ADAPTATIONS] The Hate U Give is a heartbreaking novel and an equally emotional film
Angie Thomas's debut novel The Hate U Give was a breakout hit when it was first published in February of 2017. The novel told the heartbreaking and inspiring story of Starr Carter, a 16-year-old girl of color, after witnessing the fatal police shooting of her childhood best friend. Director George Tillman Jr. and screenwriter Audrey Wells were quick to cash in on the popularity of the book with the film being released less than two years later in October of 2018.
The novel had a complex and engaging story and perfectly set up and gave depth to its characters. The raw emotions of the book clearly convey the messages of the story and the struggles the characters have to go through. Thomas's dialogue, while able to tell the story well, at times seems unnatural in written form, and would almost work better as dialogue for a film.
The film of the same name is equally moving in its own way, with heart-wrenching performances from its cast. Amandla Stenberg (Everything Everything) shines as Starr Carter, giving emotional depth to the character and beautifully portraying Starr's conflicts and struggles. Other names in the film include Regina Hall, Russell Hornsby, Anthony Mackie, Issa Rae, and Common.
The film has incredible direction from George Tillman Jr. who cleverly uses different color tones to show the differences between Starr's home and school. The colors are warmer when Starr is at her home in Garden Heights, implying the familiarity of the place she grew up and her family, whereas the colors are more blue at the high school Starr attends, implying the coldness of the world that she has to be a different person in.
The film stays relatively true to the story of the original novel, and the changes made to the plot don't detract anything. The majority of the plot remains unchanged, but the film ends differently than the book. The film concludes with a heartfelt speech from Starr, perfectly wrapping up the emotional journey of the character. While this is quite different from the ending of the novel, it works better for the new medium, and ends the story better than the book's ending would have.
The film and the book are both incredible works of art and tell the story equally well. The book's characters are slightly more developed, but the raw performances in the film completely make up for that. Whether you read the novel or watch the film, The Hate U Give is a heartbreaking and emotionally relevant story that will be completely worth your time.
Rating for the book:
⭐⭐⭐⭐⭐5/5
Rating for the film:
⭐⭐⭐⭐⭐5/5
About the Contributor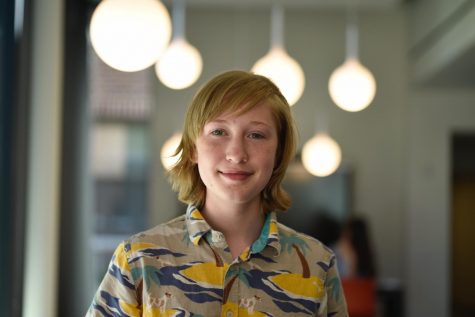 Rylan Hefner, Interactive Storytelling Team
Rylan Hefner is a member of the Interactive Storytelling Team on the RubicOnline. This is his second year on staff. He is eager to explore working with...