[MOVIE REVIEW] Super Mario Bros. Movie succeeds through game play and plot
The Super Mario Bros. Movie hit theaters Apr. 5 and hasn't looked back, breaking box office records, amounting to one billion dollars in just four weeks. It now holds the record for the highest-grossing animated film at the box office.
Directed by Aaron Horvath and Michael Jelenic, creators of the Cartoon Network smash series," Teen Titans Go!" the film brings an element of modern animation that would be expected of a film of this nature, while also having a nostalgic feeling that will bring back the original days of Nintendo.
The characters are comedic and attention-grabbing, while also bringing an element of seriousness within the more real moments of the film. Watching Mario (voiced by Chris Pratt) trek his way through obstacle after obstacle to get back to his brother, Luigi (voiced by Charlie Day) shows a brotherly bond that refuses to be broken. Opening the movie with the more professional, plumber, side of the Mario and Luigi storyline added a unique dimension to the story that didn't focus just on game.
The film also has a romantic side plot, with Princess Peach (Anya Taylor-Joy) and Mario's romantic inquiries, whilst the evil Bowser, (voiced by the legendary Jack Black) tries to win over Princess Peach's heart.
The film combines comedic balance, a nostalgic touch, and overall outstanding cinematography. It pays homage to classic Nintendo games like Donkey Kong, while also giving a nod to spinoff games including Mario Cart, and Luigi's Mansion.
The film is the latest offering from production company Illumination, famous for box office hits like Dr, Suess' The Lorax, Despicable Me, Minions, Sing, and many more; none has reached as broad an audience as The Super Mario Bros. Movie. Illumination is yet to disappoint.
The Super Mario Bros. Movie is a must-see of 2023 and worth watching on repeat for years to come.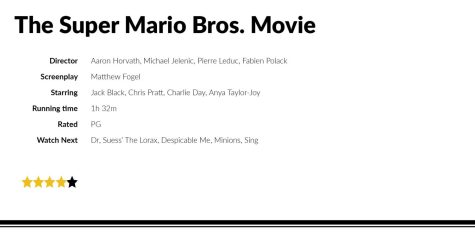 Leave a Comment
About the Contributor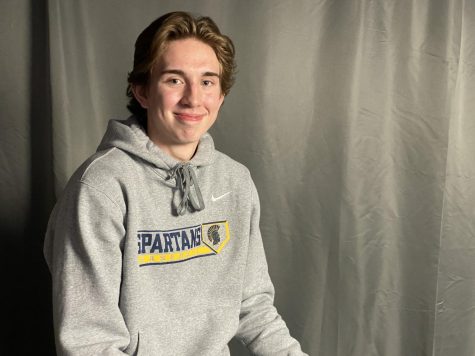 Nelson Wodarz, Sports Editor
I'm Nelson Wodarz, Sports Editor for RubicOnline. I worked as a Staff Writer last year. In my free time I enjoy playing hockey and baseball, watching sports,...