Mentors, tutors build community ties
"He came to the beginning of my soccer game too," freshman Emilio Alvarado said of his mentor, junior Zeeshawn Abid. Outside of spontaneous sports spectatorship, the pair met at the Aug. 26 freshman orientation, and again during the scheduled tutorial period meeting times. "He also gave us a quick tour of places you don't really know about," Alvarado said. "The things we've done so far are pretty fun."
The 2012-13 St. Paul Academy and Summit School Upper School Council drew up plans for mentoring and tutoring programs over the course of second semester last year, hoping to implement them the following fall. Thanks to high numbers of applicants and some planning over the summer, both programs have come to the Upper School in a very visible fashion.
Senior co-presidents Nick Cohen and Hannah Johnson, Dean Cummins, and USC advisor Jim McVeety led a workshop for mentors on Aug. 26. While senior mentor Marcus Alburez found the content of the presentation somewhat general, it reaffirmed his faith in the depth of commitment his fellow upperclassmen feel toward the program.
"People who signed up to be mentors didn't just do it because they felt like doing something during their free time. They joined because they knew high school isn't the easiest of times for some people and their way of giving back is through this program. They're the ones who are taking it seriously at this point," Alburez said.
Senior Jessica Wen signed up as a tutor out of a similar desire to give back to the community at large.
"Some of my friends came to me for help, and it was really rewarding when I could help other people understand something they struggled with," she said.
While all freshmen will meet with their mentors once a week until the end of September, then again before midterm exams, there are no mandatory times for tutoring. USC will create a schedule ensuring that at least one tutor for each subject will be present in the lunch room during any given tutorial period. However, the mentoring and tutoring programs are developing a degree of autonomy from the council.
"The [mentoring and tutoring] programs depended more on USC in the beginning because we handpicked matches and organized times… but after this it's really up to the students to utilize it or not," Wen, also a USC member, said.
Indeed, whether or not the freshmen choose to continue seeing their mentors after the mandatory meeting expire could determine the eventual impact of the program.
Alvarado plans to continue meeting with Abid after the mandatory meetings expire, "probably once every two weeks."
"I love being [a mentor]…Freshmen this year have such a great opportunity that none of us had," Abid said.
Alburez has high hopes for the mentoring program.
"Initially, many of [the freshmen] may be hesitant to approach and be open with us… but I'm sure as we begin to meet on a more regular basis and get to know each other better they'll begin to appreciate the program even more," he said.
Leave a Comment
About the Contributor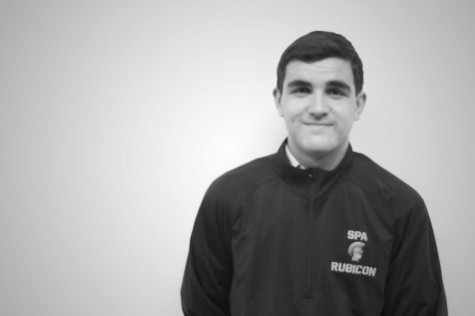 Thomas Toghramadjian, Columns Editor
Thomas Toghramadjian is a senior at St. Paul Academy and Summit School. He is currently in his fourth year on The Rubicon's staff, in the position of Columns...