Jewett bids farewell to long career
"When I first saw someone sit down at a wheel and pull a pot out of clay," Upper School Fine Arts teacher Bob Jewett said, "It was the most magical thing I'd ever seen."
Quite some time has passed from that realization to today, including the foundation of St. Paul Academy and Summit School's art department, with Jewett there from the start. And just over four decades afterwards, Jewett has made the decision to leave SPA. "I'm excited, and I'm nervous, and all the emotions you might expect," Jewett said. "It's an appropriate time to go."
Jewett has been an irreplaceable part of SPA's art department since its inception. "The year I arrived was the first year SPA had art classes," Jewett said. "This was 1973." In addition to Jewett's 41 years as an SPA art teacher, 17 of those years were served as department chair. "Our mission was to set up a really good art department," Jewett continued. "It took time."
SPA decided on a core curriculum of five areas of art. "[We] wanted depth, rather than breadth," Jewett said. It was a big change, because prior to that, SPA had been picking up all sorts of odds and ends when it came to art, like macramé, tie-dying, and jewelry making. "And," Jewett said, "They were doing these things… Not very well."
Drawing, painting, sculpture, ceramics, and photography were the chosen areas, and work on ceramics began right away. "We began with two wheels and a small kiln," Jewett said, but "I had access to quite a bit of used firebrick."
That firebrick was hauled by pickup trucks to the location of SPA's current kiln, "and we started building the first kilns." Which, Jewett added, was fairly cost-efficient: "If you were to buy those things, they'd be $60,000 a whack. And we're doing it for about $2,000—and they work."
From those first days, the art department has steadily improved its quality. "It got to the point, where, all of a sudden, [art] was a viable program. It was in the mid-80s, it took about ten years," Jewett said. A room that used to have ten pottery wheels now has easily twenty, and that same room has housed some of the leading ceramics artists in the country. Just last year, Jim Tanner dropped by for a visit, and Paul Soldner, Don Reitz, and Warren Mackenzie have all attended as well.
And all the while being visited by the greats, SPA, and Jewett, have developed strong artistic principles of their own.
"There are a lot of ways of teaching art," Jewett said. "An art teacher can set up a series of assignments that guarantee success. To me, that's not teaching art at all. It's not having the individual student begin to create their own visual language—to find their creative voice." Jewett maintained that the most important, and most difficult part of teaching art was letting go. "It's hard as a teacher to not be in control. But for art in this world today, you have to give kids freedom," he continued.
When asked what he enjoyed the most about teaching art, Jewett responded with a small story: "At the end of every semester, you walk into the clay studio on a Friday, and the drying racks are filled. It generally happens towards the end of the semester–I can tell who made every pot," Jewett continued, "You see the artist through their work, and that's a high for me. Because you know people are off in the right direction, and who knows where they will end up?"
Leaving the school, Jewett was confident that the art department will continue to advance. "We've set up a good program," Jewett said. "What we do here–there's really quality work coming, out, and there's a lot of it." But more importantly, Jewett put forth that change is good for the school. "The school will always be different, and that's the way it should be. The world is changing very rapidly, and we should be going right with it," Jewett continued. And as the world changes rapidly, so will Jewett. "You go through different stages in life, and I'm moving onto a new one," Jewett said. "It's time."
Leave a Comment
About the Contributors
John Wilhelm, Staff Writer
John Wilhelm is a senior at SPA, and joined Rubicon just recently in 2013. He is currently working as a staff writer. His hobbies include debate and fencing,...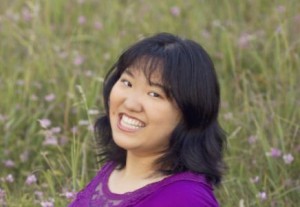 Lucy Li, Online Editor in Chief and Print Managing Editor
Lucy is a senior at St. Paul Academy and Summit School. Previously Cover Story Editor last year and SciTech Editor the year before, she is now Online...