Intercultural Club celebrates heritage and understanding
The members of Intercultural Club (IC) gather around a Harkness table and share food, thoughts, and ideas with the group of around 15 students. This club meets every Thursday during X-period to learn and connect with their peers. The Intercultural Club is an important space for students to share their own culture, and learn about others. When IC meets each week, students can give presentations to the rest of the club about their own cultural identity or a country or culture that is meaningful to them.
Sophomore Mia Schubert, a member of IC, explained how the cultural presentations work each week.
"People will volunteer to give presentations on a country they've lived in, their own culture, or a country that their parents live in," Schubert said.
These presentations are not just for the people giving them, but they are also for the other members of the club, to learn about a culture or country that they may not be very familiar with.
"I think it's important to learn about other people's experiences and cultures," Schubert said.
"
I think it's important to learn about other people's experiences and cultures."
— Sophomore Mia Schubert
Schubert also thinks even though there aren't too many misinterpretations about other cultures in IC, these presentations can allow people to be more informed on other people's cultures.  
"We want to make sure everyone can experience different cultures. [The presentations] are an expressive and open thing that allows people to come together and learn something new," Arie Walker, co-president of IC said.
A presentation that stood out for Walker was one on Armenian culture. Walker enjoyed this presentation because it was so fluid and because it was about a topic that she didn't know much about. Both Walker and Schubert believe that these presentations are an integral part of their club, and an important vehicle by which to eliminate misunderstanding or misconceptions about certain cultures.
About the Contributor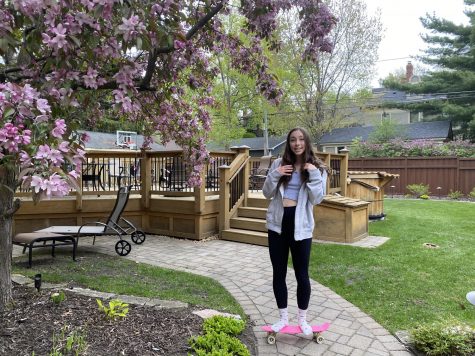 Julia Baron, Beats Manager
Julia Baron is the Beats Manager for The Rubicon. This is her fourth year on staff. While learning remotely, Julia has enjoyed going on runs, reading books...