Girls basketball starts season with fewer players, more challenges
It's a smaller team and a later season, but Spartan Girls Basketball was ready to take the court at their first practice Jan. 4.
Due to personal health and safety concerns, 11 of the players from last season, in addition to the seniors who graduated in the spring, decided not to play basketball this winter. This left the girls basketball program with only one varsity-level team made up of the remaining nine girls.
Former captain Rashmi Raveendran made the difficult decision to step away from basketball this year, but will always be grateful for the relationships and memories that she has with her fellow teammates and the coaching staff during her time on the varsity team.
"The decision was mainly because of my parents because they both work in the healthcare system, but they actually just got vaccinated, so it became less about that and more about me. I obviously wanted a senior season, but I knew that the things that I would miss about basketball and all that fun stuff wouldn't necessarily be fulfilled this season. I was just kind of nervous about having to quarantine and not being able to come to school for my last semester of high school, so I pretty much made the decision for my health and my parents," she said.
Ninth-grader Naomi Kempcke returned for her second year on the varsity team and, like many of the players, was surprised and disappointed to lose some of her teammates. Instead of seeing this news as a problem and barrier for the success of both herself and the team, Kempcke has chosen to use it as motivation.
"I was sad. Most of the players are seniors this year, and knowing it is their last year to play is really hard. I think the people who are playing should work extra hard this season for themselves and the [girls] who aren't playing," she said.
The loss of some key players has also led the girls to put increased pressure on themselves to step up and fill the gaps left by their former teammates, especially those who played the same position.
"Sometimes I feel pressured to be exactly like Rashmi and be as good as she was, but then I have to remember I am not her, and we have different strengths that we bring to the team. I feel like I have to work harder because we have so few people left on the team," Kempcke said.
With such small numbers, injury prevention will be crucial to the team's success.
During a tough matchup against Mounds Park Academy on Jan. 25, sophomore Lindsay Browne went up for a layup as she was double-teamed by two defenders and came down to the ground with her ankles intertwined with her opponents'. Browne, a returning varsity player and consistent member of the starting lineup, sprained her ankle and was unable to play in the second half. Instances like this show the importance of each player, and their ability to remain injury-free during practice to be ready for each week.
Assistant Coach Will Johnson and the rest of the coaching staff emphasize the importance of the healing process over the time it takes to recover from an injury.
"We need our players healthy, and as a coaching staff, we are constantly reminding the players to follow RICE when they are home. Rest, Ice, Compression, Elevation," Johnson said.
"
We need our players healthy, and as a coaching staff, we are constantly reminding the players to follow RICE when they are home. Rest, Ice, Compression, Elevation
— Assistant Coach Will Johnson
The coaching staff understands that the girls are playing under unique circumstances this season and have worked to balance improvement and fun.
Johnson is a new member of the varsity coaching staff and has used his middle school coaching experiences to build strong bonds with the players and foster a strong relationship between the coaches and the team.
"I think the message from the coaching staff is very clear that we want [the players] to work hard but not to be someone they're not. We want them to be the best they can be. As a staff, we want to celebrate every win we get. From the big wins to the small wins, every step we take will make us a better team and allow us to have fun," he said.
Although playing a larger role in the team due to injuries or doubling efforts towards improvement may feel daunting at first, many underclassmen and new players like sophomore Maya Coates Cush are up to the challenge.
"I think that the younger players go where needed, and when they are asked to do something, they will definitely play the part they need to even if it isn't what they want. As a whole, we are doing as much for the team as we possibly can," Coates Cush said. "No matter what your level really is, you are varsity this year, so we are all trying our best."
Despite the many obstacles the girls basketball team has encountered, players are hopeful and excited for what lies ahead in the coming months.
Watch the next LiveStream when the Spartans take on Minnehaha Academy on Feb. 26 via NFHS network.
Leave a Comment
About the Contributor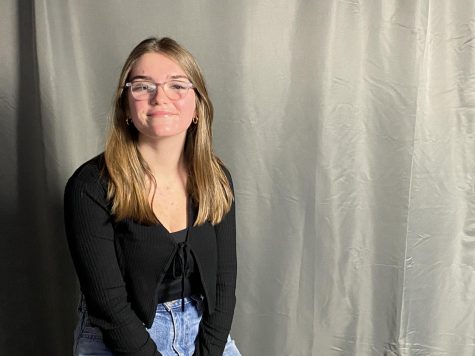 Ali Browne, Production Manager
Hi! I'm Ali Browne, and I'm the Production Manager for RubicOnline. This is my third year on staff and in the past, I have been the feature editor and...