[FOOD REVIEW] Try out boba tea for a refreshing spring drink
Boba tea has become a popular drink within Saint Paul in the past few years, and there are quite a few local spots near SPA. Simplicitea, Sencha Tea Bar, and Treats are all great choices when looking for a refreshing drink. They are all located near SPA's upper school campus, with a good range of different options. SimpliciTea is the closest, just over half a mile away on Snelling Avenue. Sencha Tea Bar comes up next, a mile away on Grand Avenue. Lastly, Treats comes in last, about 2 miles down Grand Ave. The classic drinks at each Bubble Tea spot are slightly varied, each with its own twist.
First on this Bubble Tea tour was Treats. Their Treats Classic drink is a mix of black teas, with a plentiful amount of boba. The store itself is very bright and colorful, as shown by its pink, neon sign and its large wall art. There is not a lot of seating inside the shop, just a couple of tables for two. The outside patio, however, is a pleasant area to sit and chat with friends while sipping some boba. Treats is quite popular due to its accessible location in the heart of Grand Avenue, but the tea is just okay. The tapioca boba pearls are squishy, yet they lack the distinct boba flavor that so many people love. If there is not a lot of time for a boba stop, this is a good option, just not the best.
770 Grand Avenue,(651) 478-4385.
The second stop was Sencha Tea Bar. A staple boba spot for students at Macalester College, the interior was set with lots of tables, which all had at least one outlet within a few feet. The signature Royal Tea Latte was tasteful. A little bit of spice added a nice flavor, and the tapioca pearls were a nice consistency, also showing more of the boba flavor that was missing at Treats.
1692 Grand Avenue, (651) 690-3495.
The last stop was SimpliciTea. As soon as a customer steps in the door, they are immediately welcomed with a massive, human-size, boba tea. Completing their look with hanging plants, and a variety of comfortable seating, the vibe is clear. The Classic Milk Tea, complete with tapioca boba, was the best drink of the three stops. The tea is extremely flavorful, and the boba is remarkable in both texture and taste.
276 Snelling Avenue, (651) 414-0159.
All three of these spots are good options for a quick boba tea fix, but in terms of quality, SimpliciTea is the best bet.
View Comments(1)
About the Contributor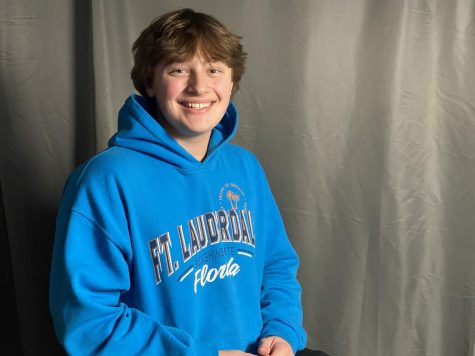 Marius Elias Morse, Photojournalist
Hey! My name is Marius Elias Morse (he/him). This is my second year on staff. Currently, I am the photojournalist for RubicOnline, and last year I worked...