[FOOD REVIEW] Viral TikTok Feta Tomato Pasta lives up to hype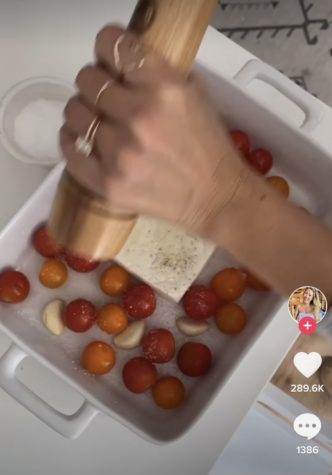 I love pasta, and I love feta, and I love tomatoes, so I set out to test the latest TikTok food trend: Feta Tomato Pasta. The recipe is simple and easy: a block of feta and a lot of cherry tomatoes in the oven, plus pasta. But is it worth the hype?
The recipe was originally published by Finnish food blogger, Jenni Hayrinen, in 2018, but it became a worldwide phenomenon on TikTok when food blogger MacKenzie Smith posted a video of the recipe on the app this January. Her video has gotten almost 3 millions views, and hashtags related to this recipe
Then just throw in as much olive oil as your heart desires (a lot in my case), some seasoning (salt, pepper, oregano, basil, and plenty of garlic), and you're ready to rumble. The baking is hands off- just 30 minutes in the oven, take it out, mix it up, and add in your pasta. (You have to cook the pasta too, but that's pretty hard to mess up)
Mixing the baked feta and tomatoes is arguably the best part; they come out beautifully roasted and steaming. The feta is still in a block form, but once you start combining the cheese and tomatoes with a fork, it melts with the herbs into a beautiful, creamy dish. This was part of the appeal on TikTok, as the short videos only show the visual aspects of dishes, and Feta Tomato Pasta is visually beautiful.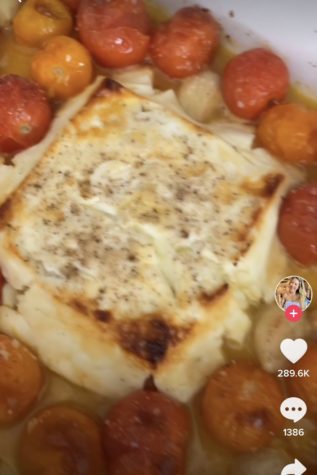 The flavor does not disappoint. It's creamy, but also acidic enough with the tomatoes to strike the perfect balance. As a garlic connoisseur, I would argue that there is never too much garlic, which is certainly true for this pasta, because I added at least 5 cloves and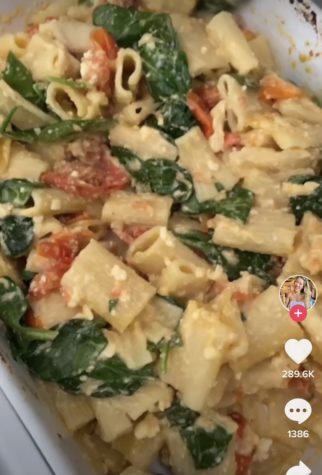 ate half the pan. I would definitely recommend adding basil, fresh if you can find it, because it really takes it over the edge. Salt and pepper should definitely be added, but be careful with the salt, because the feta itself already brings a lot of saltiness to the dish.
Many versions of this recipe call for shell pasta, which serve as mini bowls for the show-stopping sauce, but I only had angel hair, so I used that. It did not diminish the dish at all, in fact, I'm surprised it could get any better than the angel hair. A friend who loves this recipe said that shell pasta is even better, but I refuse to believe it until I try it, which is probably a testament to how good this recipe is, no matter the pasta shape.
Past TikTok recipes have been visually stimulating, but subpar in flavor, like whipped coffee, which looks gorgeous, but was reportedly overly sweet, and low quality on the coffee spectrum, as it required instant. Unlike whipped coffee, the TikTok viral Feta Tomato Pasta recipe exceeded my flavor expectations, all while meeting, if not exceeding, the visuals promised on the app.
I would recommend this recipe to everyone, except those with lactose intolerance, tomato allergy, olive oil allergy, garlic allergy, basil allergy, or perhaps an allergy to really good food.
Final rating: ★★★★★
Leave a Comment
About the Contributor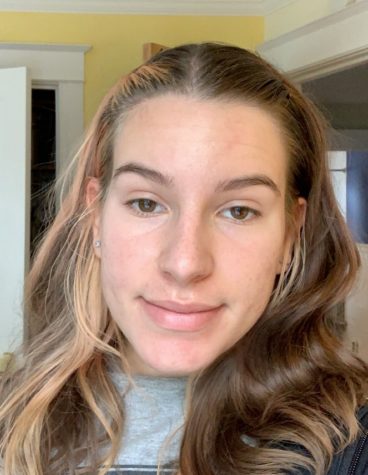 Lucia Granja, Social Media Manager
Lucia Granja is the Social Media Manager on RubicOnline. This is her second year on staff. While staying home, Lucia has been watching shows, listening...