Fencing atheletes reminisce on season highs and lows
Fencing is a tough sport. The perspective events are Saber, focused on strength; Epee, mentality; and Foil, a blend of both. But it is rewarding. The discipline, the mindset, that great feeling of doing your best, that is why the students at Saint Paul Academy and Summit School fence.
Those fulfilling moments where you really feel proud and accomplished are extremely motivating. Rafael Barocas, the Saber team captain, has had one of these amazing moments in 10th grade. It was a team tournament against Blake, his team actually ended up losing the bout but he still felt proud. "I was able to detach myself and just fence as best as I could against each of their fencers. I put up a lot of really good points against people who were a lot better than me," said Barocas. He had just done his best possible and especially with the support of the SPA fencing community, they were able to come home with their heads held up high even without a title.
Another story, told by the Foil team captain Jax Wittenberg hows the commitment these students put in, their hard work and determination, and how it led them to place 2nd in the 2020 elimination State Tournament. But it wasn't all that easy. The three-person team including Jax in his seventh year of fencing and two new high school members who had only been training for a few months. "I remember our first meet, I looked at my coach and said to him. 'Sasha, I don't know if I can do this, we got destroyed and I was really disappointed in how we performed in our first meet," said Wittenberg.
It was a demoralizing and terrible experience, but as the year went on and it was time for State, their improvement showed. They ended their season almost winning State with just two touches away from 1st place. "Going that far with that group of guys and seeing how much they progressed, as a captain, I was really proud of that," said Wittenberg.
Look forward to future fencing matches and results on the RubicOnline and SPA sports website.
Leave a Comment
About the Contributor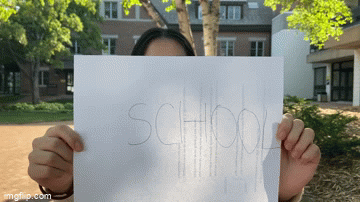 Annie Bai, Specialty Section Editor
Annie Bai is a the Specialty and Good Question editor for The Rubicon. She loves to eat and sleep, an interesting fact about her is that she is a figure...