EDU Film Festival screens filmmakers' short works
With over a 100 submissions, a panel watches and judges movies from students across Minnesota high schools. The winners have their films screened at the day long EDU Film Festival.
This year SPA has five different movies moving on to the the film festival. Junior Henry Vliestra's had two films selected for the festival. One entitled "Winter" and the other "Windshields."
"It feels good to have your work recognized and I like that validation of other people think stuff I make is good too," Vliestra said.
With his two films Vliestra isn't trying to convey a certain message or subtext.
"I think sometimes things are just meant to be entertaining and cool to look at," He said. "I just wanted the viewer to see something that was interesting and kept them in suspense."
His films will be played at the Icon Theater May 17.
"Yeah, so, I'm gonna go see it. I'm pretty excited about that," Vliestra said.
The films were produced as part of the Video Arts class taught by US Fine Arts teacher Stefanie Motta.
"One of the things about doing video work is it's really made…for an audience and then a lot of the times our projects end up getting screened in our classroom," Motta said. "So this is an opportunity for students to get their work out there into the community to get recognized."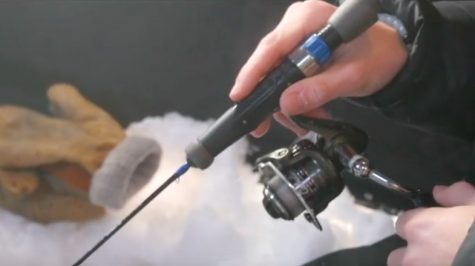 Junior Aidan Lanz will also be showing his movie, entitled "Shore of the Night" at the film festival.
"I was surprised and I'm happy because it was really nice to see that I'm doing something right," Lanz said.
With his movie he wants people to feel something when they see it.
"I wanted people to walk away with a certain emotion rather than a thought," Lanz said. "So just trying to create scenes that would invoke certain feelings. I shot most of the scenes in very dark areas and then I used lighting to highlight certain things."
Lanz can't make it to the the showing of his movie at the film fest.
"I hope people like it when they see that," Lanz said.
Lanz and Vliestra's movies will be shown May 17 at the Icon Theater along with two other SPA students. Junior Sean Edstrom for his film "Ice Fishing" and sophomore Leo Adams for his film "Not Waving but Drowning."
Find the showtimes here, movies will run all day.  
About the Contributor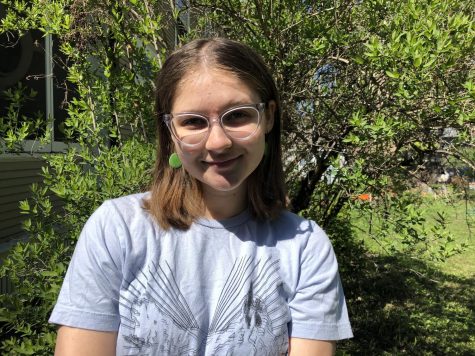 Lucy Benson, The Rubicon Editor-in-Chief
Lucy is the Editor-in-Chief on The Rubicon. This is her fourth year on staff. While following the stay-in-place order Lucy is listening to a lot of music,...