COVID-19 vaccine challenge: injection logistics
Since the beginning of the global pandemic in early 2020, the greatest hope to its end has been a vaccine. Now that hope has become a reality. Pfizer-BioNTech and Moderna each created a vaccine, and the U.S. Food and Drug Administration approved both within one year.
As of Jan. 8, 6 million people in the U.S. have received their first dose of a COVID-19 vaccine, including 100 thousand people in Minnesota.
John Hick, an emergency physician with Hennepin Healthcare and a coordinator for Minnesota's response to COVID-19, said, "The Moderna vaccine and Pfizer are very similar in their construction – both messenger RNA vaccines – a new category that will hopefully be the wave of the future. We're waiting to see whether Moderna, which is a very small company and has never had a licensed product before, is able to ramp up production and distribution compared to Pfizer, which is a massive company with a long history. That said, the Pfizer vaccine is fussy. It has to be stored at extremely low temperatures and is more work to dilute and use compared to Moderna."
Storage for the Pfizer vaccine needs to be between -80°C and 60°C (-112°F and -76°F) and spoils once it warms to a higher temperature. Hick said, "Pfizer ships the vaccine in boxes that look like pizza boxes stacked on dry ice in coolers that maintain -80°C temperatures. Some healthcare systems have freezers that get down to these temperatures, and others have purchased them. The vaccine can stay stable in the coolers if you keep adding dry ice also." Pfizer was the first vaccine Minnesota received, and injections for healthcare workers began right away. The Moderna vaccine can be held at a much higher temperature, between 2°C and 8°C (36°F and 46°F), or in a refrigerator making it more accessible to store.
"
Unfortunately, the US missed a chance to buy a lot more doses of Pfizer vaccine, so there may be a delay in getting a vaccine to all those that want it.
— John Hick
Both the Pfizer and Moderna vaccines require two shots. Pfizer requires the second vaccine 21 days after the first, and Moderna requires 28 days from the first dose to the second. The large majority of the population will need to receive both doses. Scientists continue to research the longevity of protection that vaccines offer for high-risk individuals. Hick said, "Whether or not healthy children will be vaccinated is an open question. Because of the low risk of complications in that age group with COVID-19, the vaccine will have to be extremely safe and effective. Also, we really need to learn more about how long-lasting the protection is. Getting a yearly shot for high-risk individuals makes sense, but may not for low-risk groups."
Approximately 76% of the American population, or 250 million people, are the first priority for vaccinations. First priority people include healthcare workers, people with high-risk medical conditions, and elderly people. Hick said, "We hope to see increasing amounts of vaccine delivered over the first 6-8 weeks, and then other vaccines get approved somewhere in that time period. Best guess is that it will take until the end of January to get most of the healthcare workers and long-term care vaccinated, then attention will turn to essential workers and those with high-risk medical conditions. Vaccinating those groups is likely to take until spring at least. So best guess is that by summer more of the general population will be able to get vaccinated."
View this post on Instagram
Hick said, "Unfortunately, the US missed a chance to buy a lot more doses of Pfizer vaccine, so there may be a delay in getting a vaccine to all those that want it. Demand will have a lot to say about how far it goes too."
Immediately upon states receiving vaccines and distribution begun, states reported people declining the vaccine. In October, only one-third of 13000 nurses said they would receive the vaccine voluntarily. According to the American Nurses Association. On Nov. 17, Gallup published a poll in which 58% of Americans said they were willing to receive a COVID-19 vaccine. The Ohio governor, Mike DeWine, reported 60% of nursing home workers are declining.
President-elect Joe Biden's transition team said on Jan. 8 that they plan to release almost all of the available COVID-19 vaccines that President Donald Trump has withheld from states, which accounts for half of the supply from Pfizer and Moderna. Eight Democratic governors also released on Jan. 8 a letter to Trump's administration, asking for the release of the available doses. Trump's administration held the supply back from distribution to ensure that everyone with one shot could receive the second. As of Jan. 8, people have received only 27.6% of the available doses. Vaccine distribution is slow due to the inability to vaccinate people efficiently, and not due to a dwindling supply. Some health officials fear that if Biden's administration releases all available doses, there won't be enough stored for timely and reliable second vaccines.
People can stay up to date when the vaccine will be available to them in Minnesota at the Department of Health.
Leave a Comment
About the Contributor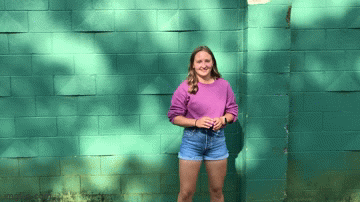 Elizabeth Trevathan, co-Director of RubicOnline
Elizabeth Trevathan is a co-Director of RubicOnline. Over the summer she played a tennis tournament to raise money for rare cancer research at Childrens'...