[COLUMN] Thinking Out Loud: Remember the real story
Thanksgiving 2020 is canceled. Instead of seeing this as a loss, why not see it as a pause, an opportunity for people, particularly white people, to reassess a national holiday that many are devoted to largely out of habit? In the interim, we should consider not only the true origins of what we call Thanksgiving, but also what continuing to celebrate it represents.
Historian David Silverman explains that the real story behind Thanksgiving centers around an alliance between the Wampanoag tribe and the Pilgrims. This alliance was characterized by colonial land expansion, exploitation of Wampanoag land, resources, and people, and epidemics of European diseases within the Wampanoag population.
He describes how the colonial narrative around Thanksgiving ignores thousands of years of Wampanoag history before the arrival of European colonizers. It erases historical trauma from exploitation and violence at the hands of European colonizers passed down through generations of Wampanoag, and the strength and resilience of the tribe in the face of repeated colonial abuses.
So what does Thanksgiving really celebrate? Colonial violence and exploitation. Erasure of Indigenous voices, history, trauma and resilience.
It's possible to celebrate loved ones and gratitude without it being in the context of a holiday glorifying colonial exploitation of Indigenous populations.So, when the last Thursday of November rolls around, remember whose land you live on. Donate to organizations uplifting Indigenous communities. Don't let another year go by when the real story is forgotten.
This story was originally published in the November 2020 The Rubicon print edition.
Leave a Comment
About the Writer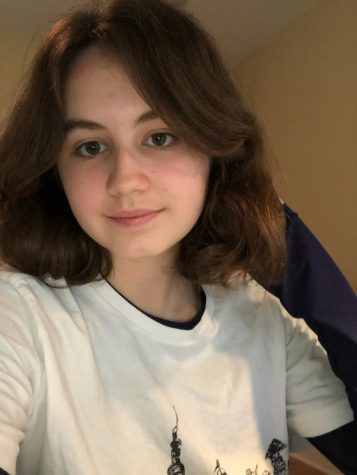 Jenny Ries, Opinion Editor
Jenny Ries is an Opinion Editor on The Rubicon. This is her fourth year on staff. She has been running, writing, and listening to music to stay busy during...