[COLUMN] Thinking Out Loud: Find your shoes
My sophomore year, I ran the Good For You blog on RubicOnline. I remember in my goodbye post at the end of the year, I wrote about shoes, because I knew that someone else would soon step into my shoes as health blogger. Hilarious use of puns, I know. In the post, I told readers to make sure that they were wearing good shoes, because it can actually be pretty important for your health. This is my last opinions column post, in my last issue writing for the Rubicon, and my last month of school at SPA before the seniors leave for senior projects.
I've been thinking that in that post about shoes from sophomore year, I may accidentally have stumbled upon a good way to say goodbye. Nothing I say will tie this experience up in a bow, but maybe the point of this kind of goodbye post isn't resolution, but just to say something to acknowledge that the experience was meaningful.  And if that something is a horrible pun, even better.
Next year, other people will step into the shoes we wear right now.  But each year, people make those shoes their own. Some won't step into any shoes at all, making new ones or going barefoot. But each of us will leave footprints on the communities we are a part of. So, readers, find some good shoes. Or make your own. And if shoes aren't your thing, that's great too. But know that you will leave footprints on the lives you touch.
Leave a Comment
About the Writer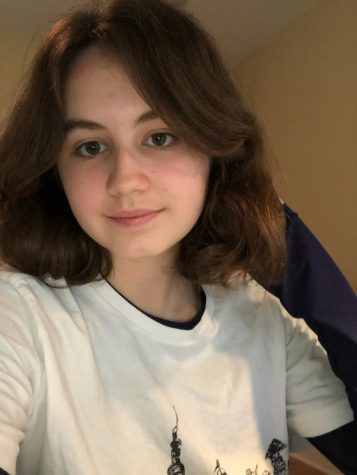 Jenny Ries, Opinion Editor
Jenny Ries is an Opinion Editor on The Rubicon. This is her fourth year on staff. She has been running, writing, and listening to music to stay busy during...