Team captains focus on improving their leadership
It is lonely at the top.
Team captains this year will participate in a captain's leadership program that will create a network of sports leaders and teach them skills to help them guide their program and improve teammates' trust. The captains can connect and problem solve with captains from fall sports and reach out when they do not know how to deal with a situation. The textbook that they are using is the Team Captain's leadership Manual by Jeff Janssen.
The book will help improve the leadership that coaches respect and teammates trust. It explores the ideas of leading by example and vocal leadership skills.
Volleyball captain Nina Starchook said the leadership program is "really teaching us all how to be a leader," as well as, "helping normalize reaching out to other captains if you don't know something."
These leadership skills are universal throughout the sports programs.
Cross Country runner Inga Wing said, of her team leaders: "All of the cross country captains are kind and including and I'm really grateful for the team atmosphere that they create."
The cross country captains also participate in the captain's council.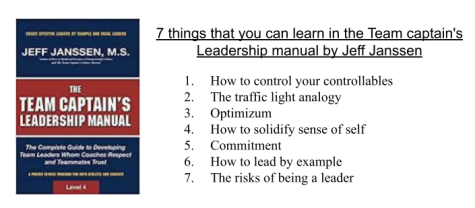 Esther Allen a senior participating in her third year of volleyball said, "The captains in the volleyball program really take initiative and they always have and I believe they always will."
When Allen was asked about the usefulness of the Captain Leadership program she said, "No, I think that there are people who are leaders and people who are followers… I really don't think that it is so much about their success rather who they are as a person and you can't really change that."
This is a program that has barely begun and will continue to shift as the years progress and it continues to improve the lives of captains and their teams. Although others may have different opinions about whether it helps the captains become better leaders, it allows them to be more connected with those in a similar position as them, and not alone in their struggle.
Leave a Comment
About the Contributor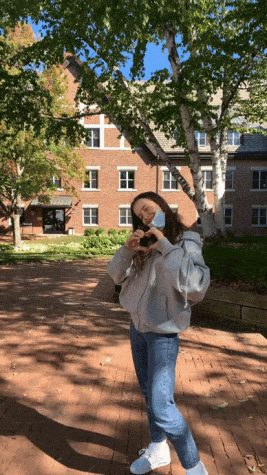 Lucy Thomas
Lucy Thomas (she/her) is a freshman first-year Rubicon member. She enjoys playing sports including volleyball, basketball and lacrosse. Thomas is also...