Boys hockey falls just short of key win over Breck
In a very close and exciting game, the St. Paul Academy and Summit School boys varsity hockey team could not prevail and lost to the Breck Mustangs 3-2.
The game got off to a slow start. There was little offensive pressure on both ends of the ice for the first five minutes of the game. That all changed when Breck entered the zone on a heavy offensive forecheck. The puck was given up, leading to a shot on goal by a Breck defender. The rebound was not swallowed up by SPA goaltender, Lucas Schanno, leading to a tap-in finish that put Breck up 1-0 with nine minutes remaining in the first period.
Things continued to go downhill for SPA when defender Casey Lynn was called for interference, and less than a minute later, junior defender Nelson Wodarz was called for cross-checking. This gave Breck a 5-on-3 power play advantage, leading to heavy pressure and several goal-scoring opportunities. Even after Lynn's penalty expired and SPA returned to a 5-on-4 penalty kill, Breck's pressure remained solid and consistent, leading to their second goal of the night off of a point-blank rebound in front of the crease.
Then, with less than two minutes remaining in the first period, captain Judah Thomas took a shot from the top of the circle, leading to a rebound that was put away by freshman Ethan Peltier. This moved the deficit to just one goal heading into the second period.
SPA immediately had several promising scoring opportunities to tie up the game. The puck was moving well between players, strong shots were being put on net, and Breck didn't seem to have an answer for the newfound energy.
After a lot of back and forth for much of the period, a Breck player received a two-minute minor penalty for cross-checking. SPA was able to capitalize on the one-man advantage with just over four minutes left in the second period as junior Nelson Wodarz released a shot from the point that was tipped in by Ethan Peltier. This was Peltier's second goal of the night, marking his fifth goal of the season and first multi-goal varsity game.
The Spartans continued their strong forecheck and offensive pressure with a little over two minutes left in the period. Junior George Peltier made a shifty move and a beautiful pass right to the tape of a teammate for a wide-open shot, but the puck was fanned on, and the Breck defenders were able to clear the zone. The tie was maintained heading into the third and final period.
"
I thought we played well. The guys worked really hard and we didn't get the outcome we hoped for, but our chemistry and execution of our systems has greatly improved over the last few games.
"
— George Peltier
As the third period started, it was clear players on both teams were fatigued, and the game's overall pace was slowly decreasing. With 13:10 left in the third period, a Breck player made a nice move and finished it with a strong shot into the left-hand side of the net. This gave Breck an all-important one-goal lead with the time slowly ticking down.
Even as SPA continued to apply pressure on offense, they couldn't seem to get the puck in the net. Some shots came very close, but desperation began with only three minutes left. The game started to get chippy with more big hits and increased physicality between both teams.
Even after SPA pulled their goalie to produce an extra attacker and more scoring chances, it simply wasn't enough, as they fell to the Mustangs by a final score of 3-2.
Junior captain George Peltier said, "I thought we played well. The guys worked really hard and we didn't get the outcome we hoped for, but our chemistry and execution of our systems has greatly improved over the last few games."
When looking ahead to their next game, senior captain Judah Thomas added, "We have to capitalize on the scoring opportunities we get."
SPA's record drops to 4-8 on the season, and their next game is Tuesday, Jan. 18 at 7:00 p.m at Providence Academy.
Leave a Comment
About the Contributors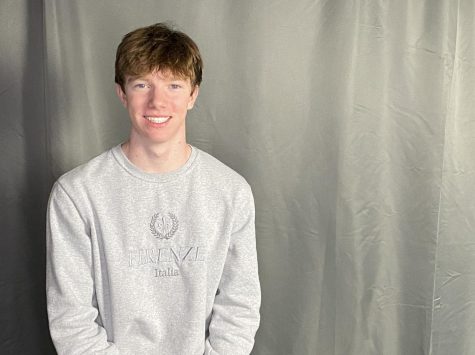 Tommy Verhey, Director of RubicOnline
Hi, my name is Tommy Verhey. I am currently the Director of RubicOnline, and have served as the Beats Manager of the RubicOnline and The Rubicon, the Sports...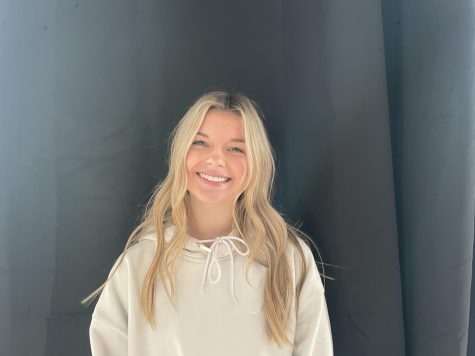 Hazel Waltenbaugh, News Editor
Hi!! I joined The Rubicon as a Sports Editor during my sophomore year. Junior year I started as the News Editor for our print section, and for my senior...