Bagnoli finds a home in varsity sports
He not only competes on the field, but also on the ice. Ninth grader Michael Bagnoli loves playing soccer and hockey. In recent years he has taken to competing in both sports year round.
"In the summer, I go to a hockey training program called MAP..., I was playing club soccer year round with the St. Paul Blackhawks." Bagnoli said.
He really had enjoyed playing vasity sports but he also acknowledges that there are many challenges.
"It has been tough, especially after losing the section game to Highland on Saturday, and then going back to work with the hockey team two days later." Bagnoli said.
Bagnoli also knows that the level of playing varsity sports is a step above the players he has competed against in years past.
"The work I have experienced so far is hard." Bagnoli said.
Bagnoli knows that being a ninth grader has its challenges in the locker room and on the field. But he says that spending time with " the boys" has made all the hard times easier to manage.
Being new to SPA as a ninth grader poses its own set of challenges for anyone but Bagnoli believes that having been on two Varsity teams has definitely helped him acclimate.
"Playing…have definitely helped me make new relationships, many of the first friends I have made at SPA are players." Bagnoli said.
He knows that being on a high school varsity team is a blessing for everyone.
"I am very lucky to be on these teams, with such great, kind men, who I have formed friendships with." Bagnoli said.
In the end Bagnoli is just trying to appreciate the position he is in.
"I have really enjoyed playing two varsity sports." Bagnoli said.
About the Contributor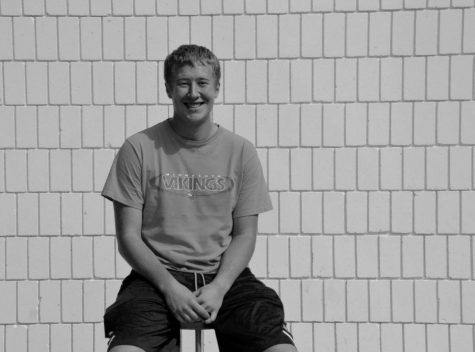 Peter Blanchfield, RubicOnline Opinions Editor
Peter Blanchfield, class of 2018, is this year's RubicOnline Opinions Editor.  Outside of publications he plays on St. Paul Academy and Summit School's...