Alpine Ski team trains without snow
At the beginning of the Alpine Skiing season, eager skiers struggle with fluctuating temperatures and inconsistent snow. In the meantime, they train without snow.
"Unlike Nordic Skiing where they have their roller skis and can do the motions of actual skiing, the Alpine team doesn't have anything to stimulate the motion of skiing down a hill, so we just do general exercise like fitness training and ladders. We do squats and pushups and stuff with The Powerhouse until the snow gets here," sophomore Ben Putowski said.
This season becomes Putowski's second year on the Alpine Skiing team.
"I really like how you can pick up a lot of speed when you're going down the hills, and I like how different it is than a lot of other sports in the muscles you use and the things you have to pay attention to," Putowski said.
Skiers enjoy the friendship that the small team has collectively.
"
For the boys team, our goal is to get the team to state. State is always something good to hope for even though it might not be realistic."
— Senior John Sorrano
"The Alpine team is made up of a smaller group of people so I can get to know everyone better that you know if you're in a big team," Putowski said.
Sophomore Bailey Donovan got 4th place last year at state, and this year she plans to lead the girls team again.
"Last year the girls team was close to going to state, but on the second run a few of the girls didn't have their best runs. This year we're trying our best to get the girls to state, and for me personally, my goal is to do better in state this year even though I did really well last year," Donovan said.
Senior captain Katie Brunell explains that the girls alpine team does not have a full team this year.
"The girls team is not a full team this year which means that we have less than nine skiers. A goal for the team will be to have a really good time and to try to improve ourselves as skiers. I won't be around next year, but people who will be can try to get better so that next year we can have a really productive season," Brunell said.
Even though it does not seem likely that they boys alpine skiing team will go to state, the boys team does not give up their hope.
"For the boys team, our goal is to get the team to state. State is always something good to hope for even though it might not be realistic," captain John Soranno said.
The Alpine team finds cheers as a team despite each skier having a competitive spirit individually.
"Alpine skiing is a lot different than most other sports because we're a team, but it's an individual sport and we're all competing against each other. Sometimes at competitions, the main people you are racing against are your teammates. We all still cheer for each other and lift each other up, but Alpine skiing has a different feeling than some other sports," Donovan said.
Although competition is a large aspect in all sports, in the minds of some skiers on the Alpine team, having a fun time is more important than the place they ultimately get.
"For some of the more skilled people on the team it's a lot more serious, they'll try to make it to state and do well in their competitions. But for other people on the team it's not as intense, and the goal is to go out and have fun while skiing," Putowski said.
The team enjoys when Soranno blasts music on his speaker.
Putowski said that "The team is pretty young but that doesn't mean that we don't have a good time. My co-captain John Soranno is crazy and he loves to play a speaker at practice. The team gets really into each song that he plays. John likes to play old 70s music but most people on the team aren't used to that type of music, so it's funny."
December meets were cancelled for lack of snow. The Alpine team's first meet is scheduled for Jan. 4 at 4:30 p.m. at Buck Hill.
Leave a Comment
About the Contributors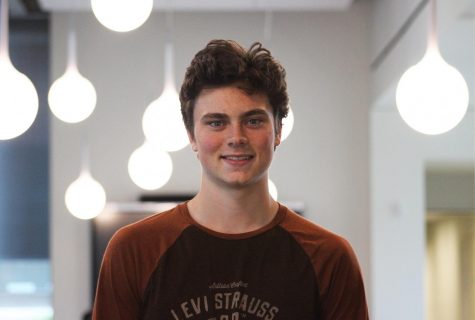 Jasper Green, In-Depth Editor
Jasper Green is the In-Depth Editor for the 2018-2019 season of The Rubicon, and it is his fourth year on staff. Green believes in the power of sharing...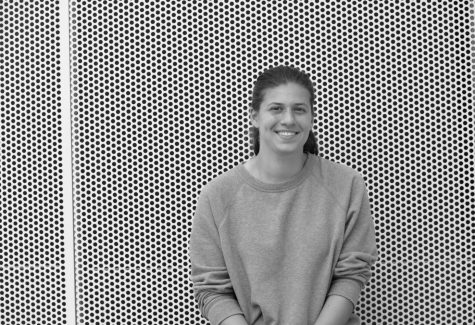 Jenny Sogin, The Rubicon Feature Editor
Jenny Sogin is a junior and the co-Feature editor of The Rubicon. Sogin plays soccer and downhill ski races for St. Paul Academy and Summit School. When...