After six years, fans are ready to welcome Adele's new album
It has been six years since Adele's last album '25' was released.
Adele announced her new studio album '30' weeks ago, but the official release is today. The album features 12 songs with three bonus tracks that will be 'Wild Wild West', 'Can't Be Together' and 'Easy on Me', a duet with country singer Chris Stapleton, whom she had known since her early years of touring when she first released '19'.
In her new upcoming album, Adele opens up about the things that have happened to her in the last few years and she shares vulnerable moments in her life like her divorce from ex-husband Simon Konecki in April 2019. Adele has not been one to shy away from sharing her most vulnerable moments in her life, one thing that makes her songs so powerful.
Adele released the first single, 'Easy on Me' Oct. 15. 'Easy on Me' is a piano melody, which is not particularly different from her previous songs like 'Love in the Dark' and 'When We Were Young'. The first single of '30' was produced and co-written by American producer Greg Kurstin. The song represents forgiveness, regret, and nostalgia. In the chorus of the song: "Go easy on me baby / I was still a child / Didn't get the chance to / Feel the world around me / I had no time to choose / What I chose to do / So go easy on me" Adele speaks to her son asking her for forgiveness as she also addresses her struggles with her marriage. The single has topped the Billboard Hot 100 chart for two weeks and went number one in the UK chart the first week of its release. The 'Easy on Me' music video currently has 161 million views on YouTube.
While the sound of the new album is classic Adele, that dampens little of the excitement fans feel about hearing new music. The melodies of her songs have a sing-along quality, but the meaning behind them goes deep.
The humanity of Adele's songs connects to listers with universal truth sung from the heart.
Rating:★★★★★
Leave a Comment
About the Contributor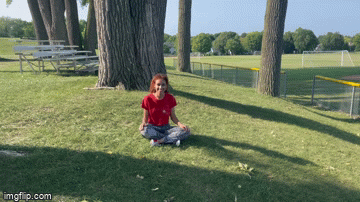 Milkii Tigro, Feature Editor
Milkii is the Feature Editor for The Rubicon. An interesting fact about Milkii is that she loves animals and would like to have lots of pets someday. Some...