8 minutes a day keeps the scaries away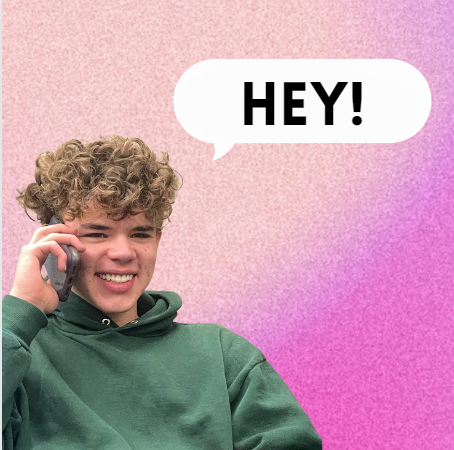 The rise of online communication through multiple social platforms has transformed how the world keeps in contact. Undoubtedly, the dynamic nature of students' lives only leaves a small margin of time to catch up with friends and family. However, living an active lifestyle does not stop someone from keeping only eight minutes a day free for a phone call.
A study conducted in 2021 monitored 240 adults. It found that the levels of depression, loneliness, and anxiety of participants who had a few brief phone calls each week declined significantly compared to those who did not have any phone calls. So now the burning question is, is this true for SPA students?
To test this theory, junior Charlotte Goings called her friend Jacob for eight minutes, who she met through mutual friends. Goings had not talked to her friend in some time, so she "wanted to check in with him and see how things were going."
The pair found a lot to talk about within eight minutes. Most of their conversation revolved around this school year: "specifically how the beginning of the semester is going for us and the sports we have coming up," Goings remembered.
Initially, Goings was hesitant about the phone call. "Most of the time, I just text people," she explained. Goings recalled that the phone call "flowed well" compared to her anticipated awkwardness.
The phone call between Goings and her friend revealed how important maintaining communication is. "It was nice to have a conversation over the phone because I do not have many," she disclosed.
Goings' outlook on phone calls has changed after the spontaneous eight minutes. The one conversation has impacted her view on communicating online: "I will definitely have more phone conversations in the future," she expressed.
Freshman Fletcher Coblentz also gave this theory a whirl. He decided to remain in his comfort zone and call his Grandma. "I really enjoy talking to her because she is one of my favorite people," he said.
Considering everything the duo caught up on, eight minutes seemed too short. Coblentz updated his Grandma on how the past few days looked like for him: "I told her about how practice went and how my classes are going."
For Coblentz, the phone call was nothing out of the ordinary. "I see my Grandma all the time, and I have never really had an issue talking to her," he admitted.
After hanging up, Coblentz felt nothing short of satisfied. "My Grandma constantly makes me laugh; talking with her can always cheer me up," he described.
"
My Grandma constantly makes me laugh; talking with her can always cheer me up"
— Fletcher Coblentz
Goings and Coblentz had one thing in common throughout their eight-minute phone calls; it left them feeling a sense of fulfillment. It is easy to put aside calling loved ones as people tend to think they will be able to connect with friends "later." However, what is the point of putting off catching up with an old friend or family member? Carving eight minutes out a few days a week to phone a loved one can convert one's perspective on essential communication. They make conversations personal and allow individuals to connect on a deeper level.
Leave a Comment
About the Contributor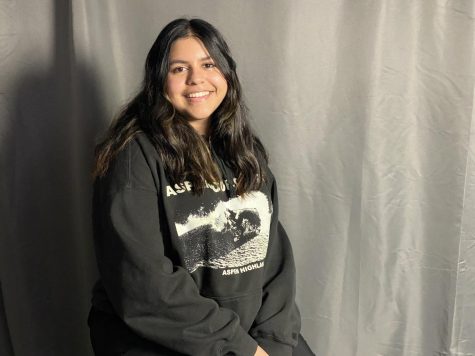 Mariam Malik, Opinions Editor
Hey! I'm Mariam Malik, a co-editor for the Opinions section of Rubiconline. This is my second year on staff. I previously worked as a Staff Writer. I am...