Wi-Fi connection installed in dining hall
The dining hall, once an empty space at all times save for lunch, now bustles with the activity and sounds of students at work. Books and computers are spread over elongated tables, surrounded by students. What was once almost exclusively the sound of kitchenware is now the sound of thoughtful, collaborative work.
There's one thing to thank for all of this: the addition of Wi-Fi to the lunchroom. Attached to the once-empty ethernet ports are sleek, white, wireless access points.
Although students could use the lunchroom at any time previously, students couldn't bring computers and expect the same internet connection they get anywhere else in the building.
"Our concern was more about damage to computers than anything else," says Garry Clum, part of the Tech Department at St. Paul Academy and Summit School. "To not be eating or drinking next to the computers." Despite this, student wishes won out and led to this addition.
"I talked to [Upper School Principal] Mr. Hughes and [Upper School Tech Coordinator] Mr. White who asked the cost and process," Clum said.
"It was simply a matter of purchasing access points and having them installed. We use something called Power Over Ethernet (PoE) to connect everything, so we didn't have any other electrical need beside what was already there."
Despite the relative simplicity of installing WiFi access points in the dining hall, it was not cheap. Mr. Clum estimated a cost of $2,000 for installation and equipment.
So far, the undertaking has proven successful. "When I need to do homework in the lunchroom it is really nice to have that option," junior Minnie Arnold said.
"[The Wi-Fi is] working great. Students are happy with the ability to go to the lunchroom. Already it's relieved a lot of traffic from the access points in the lower library," Clum said. "The only issue is the number of students in the lunchroom and the saturation of the access points. We foresee that we might have to add more [access points] in case it becomes a popular place," he added.
At present, the effects of the change are immediately observable. Visit the dining hall during any tutorial, and you will see students at work on their computers. And all this thanks to the addition of two WiFi access points at opposite ends of the hall.
This article was originally published in the September 2014 Print issue of The Rubicon.  The story can be seen in its original form by clicking on the "In Print" tab or at ISSUU.com.
View Comments (1)
About the Contributors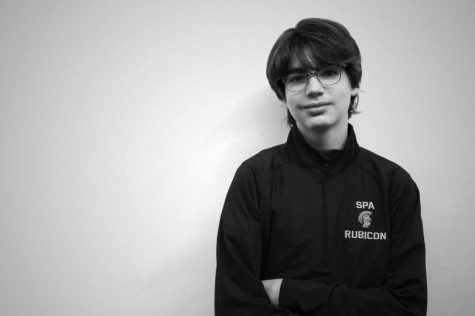 Paul Watkins, Science & Technology Editor
Paul Watkins is a second year staff writer, newly appointed Science and Technology editor on the Rubicon staff. Paul has a passion for classical music,...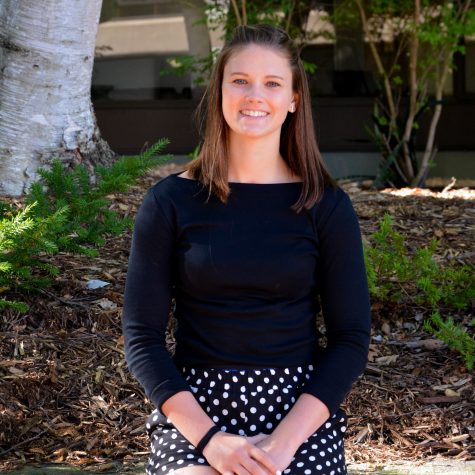 Clare Tipler, RubicOnline Managing Editor
Clare Tipler is the Production Manager for RubicOnline. Tipler loves telling her classmates' stories and meeting members of the community she normally...