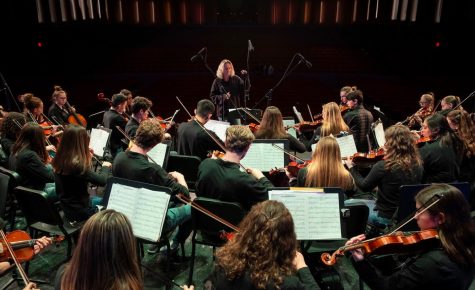 Elle Chen, Production Manager

May 14, 2020
In light of the cancellation of their 2020 Spring Concert, Orchestra Director Almut Engelhardt came up with a high-risk high-reward plan: virtual recording.
Elle Chen, RubicOnline

February 7, 2020
Sophomores Mukeil Rizvi and Ceci Watson test their riddle knowledge.
Elle Chen, RubicOnline

December 12, 2019
Upon hearing the growing concerns and complaints of fellow sophomore classmates, the members of the Sophomore Class Leadership Council felt obliged to help plan a small surprise for their class, attempting to lift spirits and boost motivation.