Students should unplug over break
Between cell phones, television, and laptops, spend an alarming portion of the day staring at screens. Although the amount of screen time varies widely from teen to teen, the hold technology has on students' lives is overwhelming. While students may not be able to remove themselves as well from technology during the hectic school days because of how close school work and technology are tied, Winter Break is the ideal time to unplug.
According to a study conducted in 2010 by the Kaiser Family Foundation, teenagers spend more than 7.5 hours a day exposed to media of various sorts. Technology can be beneficial to students in many ways: ease of communication, increased efficiency, a much needed outlet for relaxation from studies. St. Paul Academy and Summit School incorporates laptops into its curriculum because it can help students work more productively. However, too much of anything can have a negative impact. A large amount of television, social media, music and text usage allows students to procrastinate instead of getting their work done, and excessive use can also keep them up at night instead of getting the valuable sleep they need. High schoolers already get less sleep than near the recommended 9 hours, so finishing homework without distractions and getting sleep is a must, especially with sports and other extracurricular commitments. Over break, many of these commitments go away – there is less schoolwork which often eliminates the stress that technology use usually remedies. This is another reason why stepping away from technology over Winter break is a good idea – students can experience life without the constant buzzing of a phone in their back pocket or the thought of that assignment on Google Drive that needs to be submitted.
A big factor in excess screen usage for SPA students is smartphones. A poll performed in Nov. 2014 of 30 SPA students, grades 9-12, showed that about 96 percent of students own cellphones, and almost 80 percent have smartphones. Smartphones are especially dangerous for students' well being because the technological advancement of smartphones provides an endless amount of distractions from the outside world. The more time students spend on their phones, the more ingrained the habit becomes, and with time students develop a sort of emotional attachment to their phones. Phones can be used as a sort of social crutch on which students rely on during uncomfortable situations to avoid making conversation.
Although students may desire to be constantly connected to the virtual world, by doing so they disconnect themselves from the physical world around them. When a student's eyes are glued to a screen, they're overlooking the real, breathing people in front of them.
The school year is hectic, and often students are too busy to spend as much time with their families as they would like. However, Winter Break is a time where many students can catch up on this much needed family time. As distractions from screens can cut into time with family, students should try to cut down on their technology use.
Although it may be tempting to fill the free hours of the day with screen usage, by cutting down on screen usage students may be surprised by how much time it frees up to do other activities and be with their families. Instead of staring at screens, spend time with friends and family in person, explore new hobbies, enjoy the plentiful snow, or simply enjoy the relaxation that comes from doing nothing instead of being constantly distracted by technology.
About the Contributor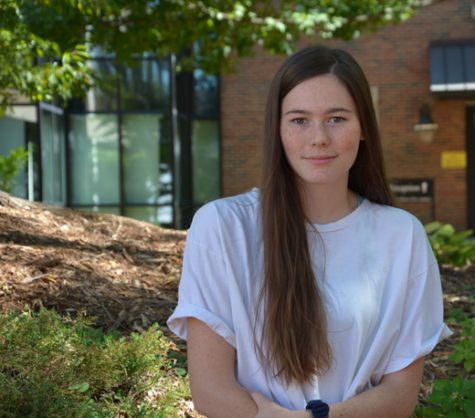 Mari Knudson, Graphics Editor / Aureus Asst. EIC
Mari Knudson is a senior member of the staff, a dedicated student athlete, and the Graphics Editor for The Rubicon this year. She is also Assistant EIC...