Sophomore Cole Staples shares playlist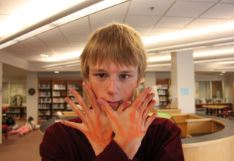 Sophomore Cole Staples shares his recommendations for a mid-week playlist. "Don't listen to the music, experience the sounds," Staples said.
1) Pink Floyd – Echoes
"It's like something that you can lay down, relax to, and lose yourself in. Echoes isn't the only song I like. I just like concept albums in general."
2) Raubtier – Dragunov
"I like it because it's just kind of… funny. And I like the metal."
3) Radiohead – Creep
"I like Radiohead's stuff. Their lyrics are good. I can relate to some of it."
4) Led Zeppelin – Stairway to Heaven
"It's a classic."
5) AC/DC – Back in Black
"I just kind of love the gusto that AC/DC brings to it. [imitates AC/DC] That's why I love TNT also."
6) Guenther – Ding Dong Song
"I just kind of love the music, and the tune it goes to."
7) Enya – Only Time
"Subscribe if your heart will go on."
8) A-ha- Take On Me
"It's very upbeat and I like it."
9) Dexys Midnight Runners – Come on Eileen
"It's a one-hit wonder song, but I like it. It has a nice message about being hopeful."
10) BizMarkie – Just a Friend
"It's so funny. Hearing BizMarkie do his thing on the piano with the wig… it's great."
11) Modest Mouse – Float on
"It's a nice message about moving on from stuff and how things will get better with time."
Listen to this playlist on YouTube
Leave a Comment
About the Contributor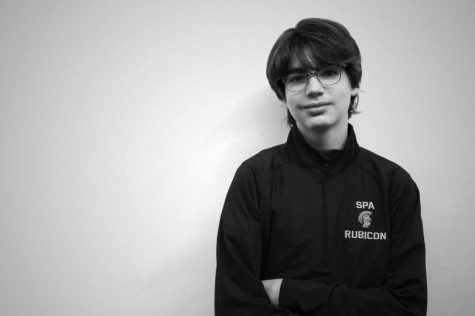 Paul Watkins, Science & Technology Editor
Paul Watkins is a second year staff writer, newly appointed Science and Technology editor on the Rubicon staff. Paul has a passion for classical music,...