[MOVIE REVIEW] The Post recounts monumental case for freedom of the press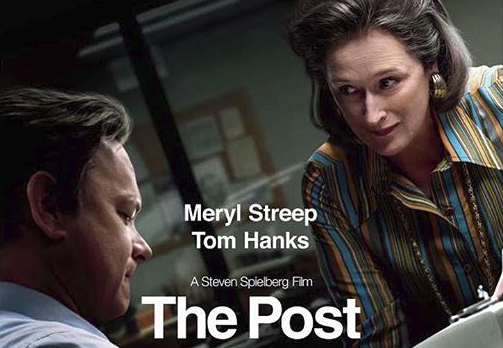 The first amendment is often regarded as the cornerstone of personal freedom, but the quintessential right to free speech, among other liberties, has not always been respected. The Post, directed by Steven Spielberg, follows the monumental supreme court decision to support The Washington Post's freedom of speech.
The film, largely centered in 1971, chronicles The New York Times decision to publish portions of the Pentagon Papers which detailed classified information of the US's involvement with Southeast Asia from World War II to the Vietnam war. A reporter who followed soldiers during the war leaked these documents to the Times. However, the US Attorney General claimed the Times violated the Espionage Act by leaking information that could put thousands of soldiers in Vietnam in danger, and prohibited the Times from publishing further papers.
The Washington Post made the decision to track down the source of the leak and publish the remaining papers, despite knowing that they were putting their own credibility and safety at risk by going against the US government and President Nixon.
While the largely centers around the Pentagon Papers case, it also tells the story of Katherine Graham (played by Meryl Streep) who was the publisher of The Post during this time. Throughout the movie, Streep does an excellent job of portraying Graham as an ambitious woman who is often overlooked and disregarded because of her sex. While the movie takes place over a few weeks the face paced nature of this exciting case makes the time fly by incredibly fast. The acting draws in the viewers, encouraging them to fight for their first amendment and stand against the government with The Post and Times. Here is a link to the trailer.
Rating: 5/5