SPA softball: a Cinderella story for the books
Looking for a Cinderella story? Well look no further than the SPA softball team. Once known for their four year losing streak, the team has improved dramatically this season and is now a force to be reckoned with. But where did this change come from?
"I would say that [the cause of this change] is being in a co-op with TCA and SPCPA and Great River Academy," junior Lela Tilney-Kaemmer said.
"We [now] have a lot of players that bring different strengths to the team that we didn't necessarily have last year," sophomore Poppy Ploen added, "Our pitcher is from the Saint Paul theater conservatory (SPCPA)…and she's amazing."
An increase in the number of coaches has also helped the team improve. "We [now] can have more one-on-one time with the coaches and they can help us with our skills more easily without having to be balancing 20 kids on their own," Ploen said.
The team has also put considerable emphasis on cohesiveness and building a sense of community, especially since players are coming from a variety of schools. "We [have] outings as a team. We went to a U of M softball game, and we all got to go hang out there without having the pressures of practice," Ploen said, "[And] on Fridays or when we don't have games for a bit we've done obstacle courses or games that you might play in a gym class, like tag and things like that."
"We've just really got[ten] to know each other as people instead of as softball players, and that's definitely helpful," Tilney-Kaemmer said, "Now it's a really cohesive team [that] works together as one."

"
We [now] have a lot of players that bring different strengths to the team that we didn't necessarily have last year,"
— Poppy Ploen
This increase in team chemistry has translated to incredible success on the field. The team now boasts an impressive record, which includes huge wins against Breck and Blake.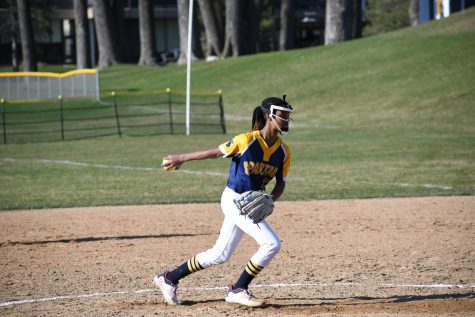 And while winning games always feels good, it's not the only thing that the team is focusing on for the remainder of the season. Having fun, working hard, and building new connections are still central parts of who this team is, as it's been the elevation of these values that has led the team to success.
Leave a Comment
About the Contributor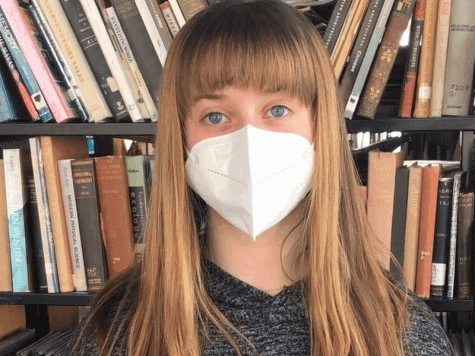 Alison Mitchell, Staff Writer
Alison Mitchell (she/her) is a new Staff Writer this year. In her free time, she loves to dance, bake, ski, and spend time with her friends.