Debaters prep for home tournament for national qualification
Sophie Jaro, The Rubicon Chief Visual Editor
December 9, 2016
Four varsity debate teams will represent St. Paul Academy and Summit School at the National Qualifying Tournament held at SPA on Dec. 10. The teams consist of seniors Henry Ziemer and Kathryn Schmechel, senior Sarah Wheaton and junior Adnan Askari, seniors Raffi Toghramadjian and Shefali Bijwadia, and juniors Ben Konstan and Numi Katz. Senior Coleman Thompson will serve as the alternate for the tournament. The tournament qualifies teams for the national tournament in Birmingham, Al.
"The national tournament is the most prestigious tournament in the country and the only one with all the best teams in one place," senior and debate team captain Sarah Wheaton said, who has participated in the qualifier twice already in her high school debate career.
To succeed, teams avoid loss in the double elimination. The tournament is in double elimination format, meaning the twenty-four teams which start the tournament will debate until only three remain, usually lasting seven rounds.
"Our biggest competition will definitely be the four teams from Eastview [high school]," Wheaton said.
The topic for the tournament is Plan Colombia, a United States military and diplomatic aid initiative aimed at combating Colombian drug cartels and left-wing insurgent groups in Colombian territory.
"Although we are debating a new topic for this tournament, this year has allowed us to establish partnerships and get to know the teams we will be debating against at the tournament," Wheaton said. "So far, our preparation has mostly involved reading as many articles as we can about Plan Colombia, writing speeches, compiling extra evidence, and doing practice rounds with our teammates."
Debaters practiced their arguments for the tournament at the SPA Invitational held at the school on Dec. 3. The Invitation included most of the teams who will compete at the qualifier. It served as a warm-up tournament to practice their arguments before the real event the following weekend.
"Our routine doesn't really change, but it definitely gets more intense. This is one of the tournaments SPA most wants to do well at since it has consequences for the rest of the year, so we spend more hours preparing than we normally would," Wheaton said.
UPDATE: Wheaton and Askari, Konstan and Katz, and Toghramadjian and Bijwadia all placed within the top three and qualified for the national tournament.
About the Photographer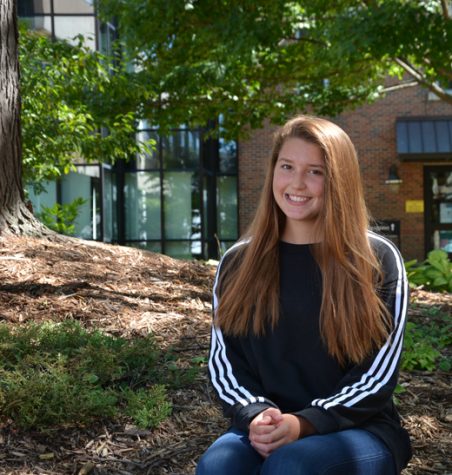 Sophie Jaro, The Rubicon, Chief Visual Editor
This is senior and Chief Visual Editor Sophie Jaro's third year on the St. Paul Academy and Summit School newspaper staff. Her love for art which she...