SPARKS Swim and Dive beats Central
Freshman Lauren Dieperink wins the night
Hang on for a minute...we're trying to find some more stories you might like.
Senior night for the SPARKS girls swim and dive team may have been a night to honor veteran participants, but it was a freshman Lauren Dieperink that won the night. Going into the 400 free relay, the last event, HP/SPA trailed St. Paul Central High School by two points, needing to win the relay and get second or third to win the meet.
Dieperink dove into the pool in fourth place as the anchor of the second SPARKS relay. With the SPARKS' number one relay team in first place by almost ten seconds, Dieperink just needed to pass one Central swimmer to win the meet. She did that within the first ten yards of the race.
Dieperink went on, made up about six seconds on the Central 'A' relay and took second place, give HP/SPA a decisive 1-2 in the final event to clinch a 97-89 victory over cross-town rivals: St. Paul Central.
In addition to winning the meet for her team, Dieperink dropped seven seconds to go a 58.7 in winning the relay, breaking the one minute mark for the first time in her career.
"I went the time I was trying to go in sections," a clearly shocked Lauren Dieperink said after the meet, "It's so cool that I was able to do that, and I am so happy."
With the win, HP/SPA qualifies for the Twin Cities championships against the Minneapolis dual meet conference champion, which will happen next week. After that for the SPARKS are conference and sections.

About the Contributors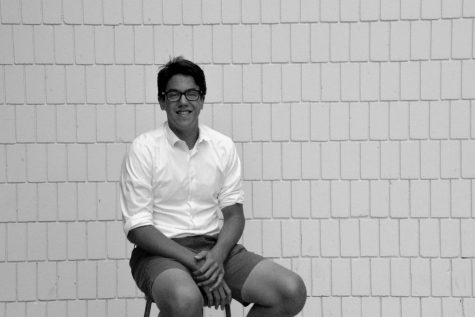 Breandan Gibbons, Rubicon TV: Executive Producer
Breandan Gibbons, the Executive Producer of The Rubicon TV, is an avid swimmer, sports fan, reader and writer. In addition to his love for swimming in...