Nordic team looks to defend titles at sections
Hang on for a minute...we're trying to find some more stories you might like.
Any New England Patriots fan will know, this week especially, that winning back to back titles in any context is difficult. For Senior Val Hart and junior Peter Moore, they did just that at the IMAC Championship race last week and look to do the same this week at sections.
The girls team came in second in the IMAC to a Mounds Park Academy team that will compete for a state spot.
"I wasn't that broken up about it," senior captain Dina Moradian said, "I already got that t-shirt from soccer."
For the team, as a whole, the focus shifts to the section race, which takes place Tuesday, February 6th, at Theodore Wirth Regional Park.
The team title is going to be a tough task to take from the heavily favored Highland Park, but with two teams from each section going to Biwabik, MN for State, SPA will compete with Minneapolis South and East Ridge.
For the boys, it is Moore of the same, as junior Peter Moore defended his individual IMAC title and is the favorite to win the individual section.
"I was happy to defend the title," Moore said, "I didn't feel great in the morning but I rebounded in the afternoon and got the job done."
Much like the girls team, Moore's focus is on the section race.
"I am looking to defend the section title," Moore said, "Just gotta stay healthy and top off that race fitness."
At this point in the season, those workouts center around racing and keeping fresh.
"We mostly have just short, hard, fast workouts," Moore said.
The teams representing SPA at Sections are:
Senior Val Hart

Senior Dina Moradian

Sophomore Maddie Breton

Junior Tessah Green

Senior Emilia Hoppe

Sophomore Lauren Dieperink

Sophomore Paige Indritz

Junior Peter Moore

Junior Jasper Green

Senior Riley Will

Junior Matt Pauly

Junior Tom Jaeger

Senior Larry Chen

Senior Ezra Cohen

About the Writer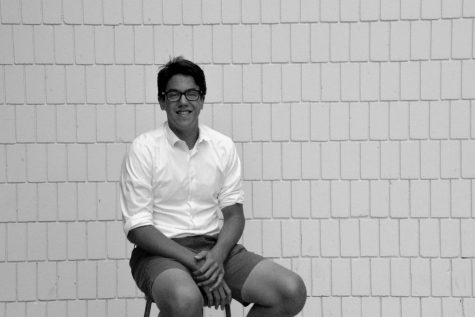 Breandan Gibbons, Rubicon TV: Executive Producer
Breandan Gibbons, the Executive Producer of The Rubicon TV, is an avid swimmer, sports fan, reader and writer. In addition to his love for swimming in...