Juniors and sophomores contemplate science electives
Hang on for a minute...we're trying to find some more stories you might like.
As the school year comes to a close, students are confronted with the task of Course Request forms for next school year. For current sophomores, the task brings a new opportunity of possible elective courses. Junior year is the first year that students are truly offered supplemental elective courses in their schedule. Junior students take chemistry but have the option to add another science elective as well.
Seniors face a different challenge. There is no set science class that seniors must take, so science classes fall completely to the discretion of individual students. Science elective options include classes such as environmental or forensic science, genetics, organic chemistry, space science, advanced mechanics and more. Students can also take classes such as Honors Biology or Chemistry II and Advanced Mechanics with Calculus, which build on classes some students have taken their sophomore or junior years.

About the Contributor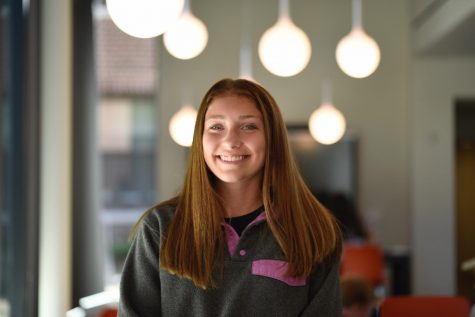 Martha Sanchez, News Editor
Martha Sanchez is the News Editor at RubicOnline. She loves writing and this has led her to journalism. This is her second year on staff. In addition to...