Zootopia provides a Utopian movie going experience for adults and children alike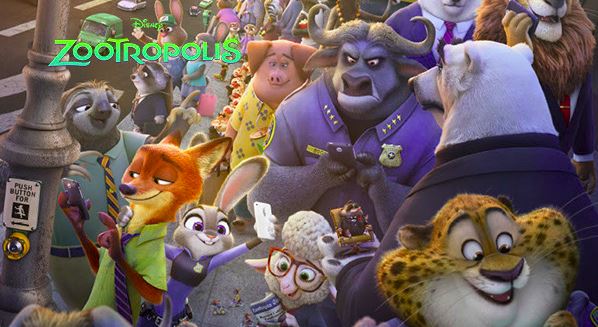 Imagine a city where everyone gets along. There is no need from want, and no one has any problems. Now, imagine that instead of people living in this city, its populated entirely by animals.
Zootopia, a utopia for those who belong to the animal kingdom to put aside the times of predator vs. Prey and to become whoever they want to be. Well, not exactly.
Zootopia tells the story of Officer Judy Hopps, the first bunny to ever graduate from the police academy and a new officer in Zootopia. Upset that the chief makes her a meter maid when there's so much to do, Judy  takes on a the case of a missing otter, on the condition that if she doesn't solve it in 48 hours, she loses her badge. And she makes some unlikely friends that help her get to the bottom of things.
Zootopia definitely has its Disney vibe, it's got a Big Hero 6 feel to it. The plot is really developed but incredibly easy to follow. The humor is at the level that children can understand but adults can still enjoy, and of course, Shakira plays a pop star named Gazelle, whats not to love? 5/5 stars.