World History classes must continue to dig for the absent narrative
While students in ninth and tenth graders often take different math or science classes, there are some classes that are universal. One of these classes is World History, with World History I for ninth graders, and World History II for sophomores. In these classes, students learn about historical events that occurred between 500 BCE and 1980 CE.
However before these classes, we, as students, often learn history with American and Eurocentric point of views that cement biases in us at a young age. These biases lead to us only seeing one dominant narrative action and historical event, while missing the other side of the story, known as the absent narrative. Because of this, students often lose out on learning about lower classes in societies while only soaking in documents created by the wealthy, literate citizens of the population.
Recently, the history teachers at SPA have begun working on redesigning the history curriculum with goals including making history work better with the block schedule. However, there should also be a large focus on including more absent narratives in class.
This year the history department has started to make strides, focusing on teaching absent narratives.
"
[The absent narrative] helps give us students more knowledge about the time and gives us different global perspectives than are normally seen."
— Sophomore Eugene Tunney
For instance, this year sophomores in World History II read "Abina," a graphic novel about an African slave on the Gold Coast who stands against the odds for freedom against the racism and patriarchy of the time. Despite these strides, we still have more work to do to fully immerse ourselves and seek out absent narratives as they are critical to understanding other people's perspective.
A participant of Minnesota Humanities Center's foundational workshop talked about just how important seeking these narratives out stating, "It's time to construct new narratives and add them to the many varied, diverse perspectives that exist already — we need to interact with a diverse, globalized world as it currently is."
Sophomore Eugene Tunney, a student in World History II, said, "Learning the absent narrative has many advantages […] It helps give us students more knowledge about the time and gives us different global perspectives than are normally seen."
Because of this, the history department should focus on continuing to make strides on teaching more of the absent narratives. We, as a society, have made significant strides since the beginning of history regarding race, class, and gender; and now it is time for our history classes to show it. Doing this will allow us, students, to gain a better understanding of the social climate in different societies throughout history.
Leave a Comment
About the Contributor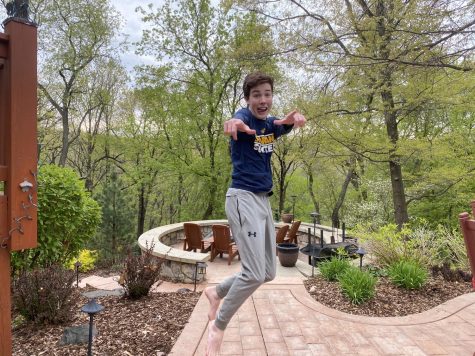 Bobby Verhey, Rubicon TV Executive Producer
Bobby Verhey is the Rubicon TV Executive Producer on RubicOnline. This is his fourth year on staff, previously working as the Sports Editor and Social...