Wolfpack dominate Bloomington Kennedy, improve to 5-2 on season
On Friday, Oct. 15 at 7 p.m., the SMB Wolfpack went up against the Bloomington Kennedy Eagles in their second-to-last game of the season. The co-op team with St Paul Academy, Minnehaha, and Blake has experienced a successful 2021 season after Covid-19 made for a difficult 2020 season.
The student section eagerly anticipated the game to begin as 7 p.m. approached, many wearing jerseys in accordance with the jersey-out theme.
While the first quarter passed without either team scoring, things began picking up in the second quarter. During the eighth minute, an offensive flag was called on the Eagles to force them farther back into their side of the field. With the built-up energy, Junior Ruben Rubio, a student at Minnehaha, intercepted a pass, which eventually led to a rushing touchdown by Sanjay Redd and an extra point by Paulie Nathanson to put the Wolfpack up 7-0.
Heading into the locker room at the first half, the score remained at 7-0, with the Wolfpack continuing to apply heavy pressure to the Eagle's offensive players. Once the game shifted into the beginning of the third quarter, the Wolfpack's energy was seemingly unstoppable. Running back Landon Dillan worked his way down the field before an eventual turnover on downs. After several possessions changes, Dillan and the Wolfpack found themselves back in the red zone, and Dillan cemented a 14-0 lead with a solid run to the end zone five minutes into the third quarter. Just minutes after, the Wolfpack scored another touchdown, putting them up 20-0, but it was quickly called off due to a flag on the offense. Cheers quickly transformed into confusion when the referees removed the six points they had added to the scoreboard after a moment of deliberation.
Not long after, however, the Wolfpack continued to widen the distance between their score and the Eagles'. Gaining another 14 points through runs by Sanjay Redd and M. Hall, the Wolfpack found themselves in a very comfortable position heading into the fourth quarter. Entering the fourth quarter with a score of 28-0, the Wolfpack's defense held their ground, preventing the Eagles from scoring at all to come away with a big win close to the end of the season.
Offensive lineman Sam Murphy said, "[Our] defense played good the whole game and [the] offense pulled it together in the second half. Overall the whole team had a good game for a good win."
SMB will play their final game of the season this Wednesday, Oct. 20th at 7 p.m. at the Blake School's Hopkins Campus.
Leave a Comment
About the Contributor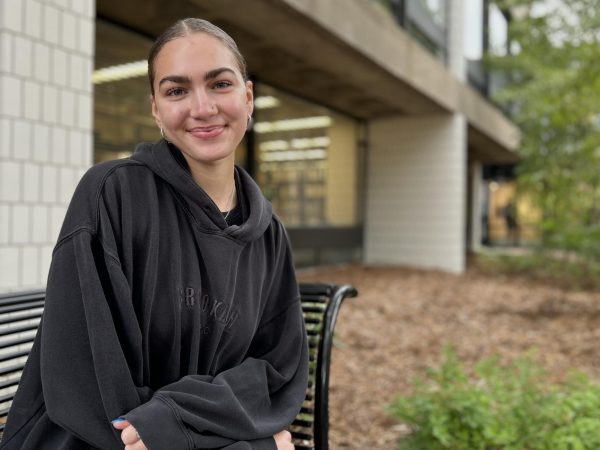 Clara McKoy, Director of the Rubicon Online
My name is Clara McKoy (she/her). I'm the director of The Rubicon Online. At school, I'm involved in Community Action and Service Club and Senior...