Walker Art Center Teen Arts Council hosts free teen art lounges
Opera, competitive popcorn-making, and cartography are hardly typical teen pastimes, but the Walker Art Center Teen Arts Council (WACTAC) is certainly trying its best to get Twin Cities youth involved with them. "I see it as creating and maintaining and supporting a teen art community within the Twin Cities," sophomore WACTAC member Ingrid ToppJohnson said. "We work with visiting artists that come to town and provide a teen perspective on the changing world of art."
One of WACTAC's main duties is planning and hosting free teen art lounges. "It's an opportunity for teenagers to come together and do art," ToppJohnson said. Held every few months, each lounge has a theme. The most recent, held on Jan. 16, was themed around Greenland, with a focus on the blend of science and art. Activities included using neon paint to create personal Aurora Borealis and watercolor painting with solutions of different pH and indicator paper.
The upcoming teen art lounge will be held on Apr. 17 at the Walker Art Center in Minneapolis from 5-9 pm. The event is titled Teen Takeover: Double Take and it will feature a performing arts showcase, a popcorn-making contest, a 1920's still-life drawing exhibition, and a map-making activity.
"You don't have to think of yourself as an artist to be part of the art community; people who do not practice art themselves or maybe aren't even interested in art have really valuable things to add to the community just by participating in different ways," ToppJohnson said. "I really encourage people to come to the events but also to just seek out ways to build on the community in the Twin Cities because I think that's really beneficial to everyone," she added.
Leave a Comment
About the Contributor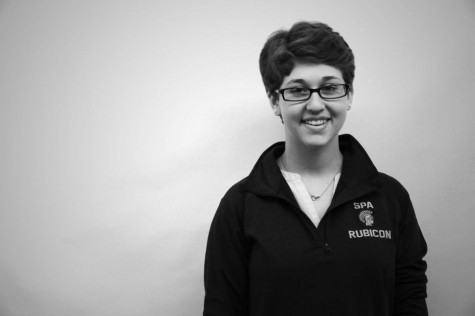 Netta Kaplan, Managing Editor
Netta Kaplan is a junior at St. Paul Academy and Summit School and the managing editor of The Rubicon. She has prior experience on staff as both a Copy...