Underclassmen animal lovers reconsider PAWS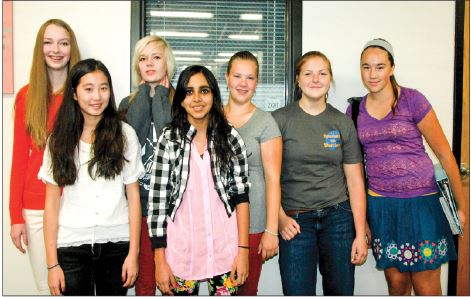 Many of the animal-loving members of this year's freshmen class were stirred up after discovering that the student interest group People for Animal Welfare had disbanded mid-last year, but they are passionate about bringing it back.
The group PAWS faded around mid-last year, about three years after it began.
Three girls started the group and immediately knew what they wanted to do and how. Their purpose for PAWS was to "encourage people to support animal welfare," Anne Marie Shimkus, Upper School math teacher and former advisor for PAWS said.
After some of the 9th graders had found out that PAWS was no longer a student interest group, they were surprised and quite disappointed.
"I know there are lots of people that care about animals," freshman Sonia Sukumar said, "I was so excited to support something I really cared about."
Other students weren't that aware of PAWS or weren't affected by the group disbanding; "It doesn't really make a difference to me because I'm on GSA (Gay Straight Alliance)," junior Em Prozinski said.
"Everyone should have a group they believe in," senior Ellis Evans said, though she wasn't part of the group.
"I'd like to go to animal shelters, raise money and donate it, that kind of stuff," Sukumar said.
And, while PAWS was together, they raised a lot of money and they were able to donate it to organizations that supported animal welfare.
Last year, the group raised over $100 to donate to Rosie's Rescue, an organization that' rescues and finds homes for dogs and educating people about owning a dog. Just last year, they sold puppy chow during lunch to students to raise money for Animal Arc, Minnesota's largest no-kill animal shelter.
However, despite their success with fund-raisers, interest within the group started to fade as they came to a point where the members were stuck and couldn't find other activities, besides fundraising, that they could take part in to support the groups cause.
"The interest kind of waned," Mrs. Shimkus said. "It was suggested that the group should do something besides fundraising, like education about animal welfare."
There wasn't much energy around the idea of doing so and finding places to volunteer proved more difficult than it first seemed. Members of the group researched organizations to get involved in but weren't able to find anything that allowed them to sign up without requiring parent accompaniment for volunteers under 18 years of age.
Student groups are created by the students and are kept up and running purely on student interest, hence the title Student Interest Groups. "The groups rise and fall," Dean of Students Judy Cummins said. "Sometimes student groups naturally die."
"[PAWS] was definitely a good idea but if people were losing interest then they probably needed to change something. I mean, it's hard to be a part of student groups sometimes," sophomore Anna Biggs said.
When a group of students has an idea that they're passionate about, they can talk to Dean Cummins and try to start a group. There have to be people interested in the group and an available teacher that would like to advise them; Shimkus stated that she'd be fine with advising a new group for PAWS since she is interested in animal welfare.
Without the usual energy, interest, and opportunities to do something other than fundraising, the group disbanded. But, considering the sparks of interest among these new animal-loving freshmen along with the possibility of some curious upperclassmen, there's a great possibility that they will attempt to re-start the group next year.
About the Contributor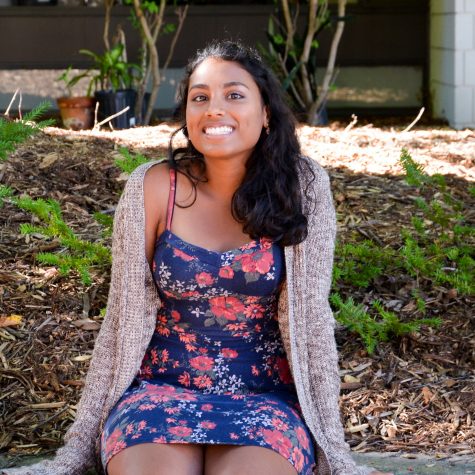 Amodhya Samarakoon, RubicOnline Chief Visual Editor, Aureus Editor-in-Chief
Senior Amodhya Samarakoon serves as the RubicOnline Chief Visual Editor and Editor-in-Chief of the new quarterly feature magazine The Aureus. Amodhya's...