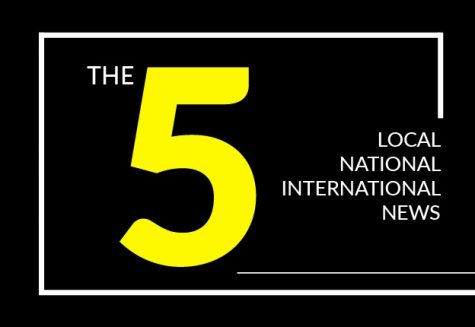 Evelyn Lillemoe, Chief Visual Editor

October 6, 2019
The 5 is a monthly digest of local, national and international news curated to build awareness and inspire discussion.
Nick Cohen, Columnist

April 15, 2013
North Korea has recently amped up threats of war while intensifying their nuclear program, despite massive economic sanctions. They have nullified the 1953 armistice with South Korea, therefore reengaging in the Korean War, and have repeatedly threatened the United States, promising an imminent attack....
Nick Cohen, Columnist

March 15, 2013
Kim Jong-Un, the Supreme Leader of North Korea, recently threatened a nuclear attack on Washington, as well as an all-out war against all of North Korea's enemies (which, coincidentally, is the vast majority of the Earth). Kim vowed a nuclear launch, despite not yet having a nuclear warhead assembled....