[THE 5] Police mystery and brutality, immigrant insurance, Iraq, Haiti, and North Korea
Local
An unmarked Hennepin County squad car was found abandoned in a ditch in Burnett County Wisconsin this week. In the car was a bottle of vodka. The car was that of Lt. Robert Staupe who has been demoted from major to lieutenant and is currently on personal leave. An internal employee investigation into the situation currently underway.
(Source: Star Tribune) 
A St. Cloud couple, Carl and Angel Larsen, owners of Telescope Media Group, a Christian videography business, are going to federal court to fight for their right to deny service to same-sex couples. Federal Judge Jane Kelly had already dismissed their suit, but the dismissal was reversed by the Eighth U.S. Circuit Court of Appeals on claims of free speech and free exercise. Kelly worries that if the Larsens win, it could encourage other businesses to discriminate against customers based on characteristics such as sex, race, religion, or disability.
(Source: Star Tribune)
Davida Conover, the mother of the 13-year-old black girl who was arrested in a UPS store in St. Paul on Sept 26, has spoken out about the arrest. She said her daughter has a mental illness and that the police officers knew that. She said that the officers should've done things differently, suggesting they could've brought in a mental health unit or a female officer to deescalate the situation. She believes her daughter would have reacted better if there was a female officer present. The girl was arrested by 3 white male officers after being spotted at a gas station she was banned from. Steve Linders, a police spokesperson has said that it is unclear whether the officers were aware of the girl's mental illness and that all officers are trained to work with people in crisis.
(Source: Star Tribune)
National
Amber Guyger, the white woman and former police officer who shot Botham Jean, her black neighbor, was sentenced to 10 years in prison after being found guilty of murder. Guyger claims she entered Jean's Dallas apartment thinking it was hers, and when she saw Jean, who was watching television and eating ice cream, she thought he was an intruder and shot him. Jean's family showed Guyger remorse, and Jean's brother even hugged her in court. This case drew national attention because of the history of police brutality specifically towards black men in the U.S.
(Source: New York Times)
The Trump administration announced on Nov 3 that immigrants will have to show they have insurance or the financial means to pay for healthcare to be granted a visa. Trump said that legal immigrants are a burden on hospitals and those paying taxes because they are three times less likely to have health insurance than American citizens. According to a White House official, this change will most drastically affect those immigrating to America to join family members.
(Source: New York Times)
International
Nationwide protests of the government in Iraq started on Oct 1. The protests are in response to high unemployment, lack of access to things such as electricity and clean water, and government corruption. 93 people have been killed so far in the protests and thousands more injured. Akram al-Bayati, a member of the Independent High Commission for Human Rights of Iraq, has called for international organizations to provide medical help outside as Iraqi hospitals are running out of blood supplies. In response to the protests, the Iraqi government has imposed a curfew as well as an internet blackout which has since ended, increased the security presence in the nation's capital as well as shutting down main roads and has had emergency meetings about how to deal with the protests. Amnesty International has called for an investigation into brutality against protestors.
(Source: CNN)
Protesters gathered outside the capitol building in Haiti on Friday as a continuation of weeks of protests against President Jovenel Moise. The organizers of Friday's protest called it "operation lockdown." Protesters want Moise to step down as president because of many complaints including inflation and government corruption. The president has refused to resign and made few public appearances since the protests started. Haiti is also currently in the midst of a worsening water crisis, though the government has not said if anyone has died from lack of clean water.
(Source: CNN)
North Korea and the U.S. met in Sweden Oct 5 to discuss a nuclear deal, but the conversations end only hours after they began. Kim Myong-gil, North Korea's chief negotiator claims that the U.S. did not live up to their expectations and came to the discussions with little to no change in attitude from the last discussion. The State Department of the U.S. has denied that allegation.
(Source: New York Times)
About the Writer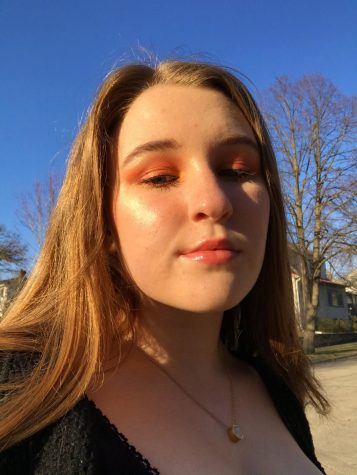 Evelyn Lillemoe, Chief Visual Editor
Evelyn Lillemoe is the Chief Visual Editor on The Rubicon. This is her fourth year on staff. Evelyn has been spending her free time during the COVID-19...