Elizabeth Trevathan, RubicOnline

December 10, 2019
As exams roll around, the current sophomore class remembers their feelings in the weeks leading up to their first set of midterms. But no longer rookies in the exam world, the sophomores are now offering their expertise to the 9th graders who are about to begin their first exam week.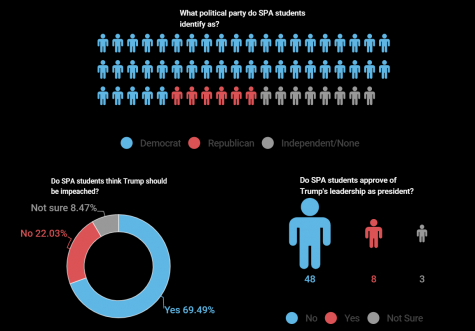 Asa Zirps, Staff Writer

November 11, 2019
On the third anniversary of Trump's election, opinions are divided on whether he has changed SPA.