Seniors weigh their options with early decision
SPA seniors join students across the country applying to colleges early-decision and early-action. These two application processes are separate from regular decision college applications, as students submit and receive admission status before the regular-decision date. However, early decision (ED) and early action (EA) vary in their purposes and applicant pool.
Applying ED is "binding," meaning that if accepted to the school, the student is expected to accept the offer. EA is "non-binding," meaning that a student can wait to accept or decline the college until the regular college decision day (May 1). Early decision is recommended for students who have done thorough research and have a clear first-choice school. From the college's end, it is a way to manage applicants and acceptance rates.
"It is a promise of an enrolled student for a college, and that's how they view it," SPA Director of College Counseling and Academic Planning Mary Hill said. "as opposed to having to admit two, or three, or five, or ten students to enroll one."
Early action, on the other hand, is geared towards students that are looking to get an application in and be aware of their status."[It's] a way for a college to take action on an application on an earlier time frame, so that a student knows where they stand," Hill said.
Senior, Kishori Patel is applying for EA this fall. Patel said she is using EA "to have options earlier-on in the application process because I know applications can get very stressful," Patel also sees applying early as a precautionary and proactive measure.
"[It provides] a sense of comfort, even if I don't know the results yet," she said about her decision to apply to a few schools.
For another share of students, applying early can cause more stress in their lives, and so some students choose not to apply anywhere until the regular decision timeframe.
"There are definitely some positives, but for people who are not so sure about college— like me— it just doesn't really make a lot of sense," senior Justin Troth said.
Applying early can relieve stress and get the grueling college admission process over with, but it is a luxury that not all can afford. College in the United States is enormously expensive, and applying ED doesn't allow families to compare financial aid offers from other schools.
Patel thinks that the ED process isn't equitable because of these issues surrounding affordability.
"If you can't afford it, and if they don't give you the right financial aid you initially asked for in your application, then in that sense it isn't equitable, because you won't be able to attend that institution," she said.
Many selective schools have much higher acceptance rates for early decision applicants, thus sparking discussion and controversy about the equity of ED applications.
"Some places that used to fill maybe a third of their class now fill half," Hill remarked on the rise in ED applicants and acceptances. This gives an advantage to families and students that know they can afford the college, no matter what financial aid is offered upon their acceptance.
At SPA, about 25% of students apply to a school early decision. Many students chose to instead, apply to a school early, not ED. This gives them the security of knowing a decision, or refining their search and dipping their toes into the college process.
Leave a Comment
About the Contributor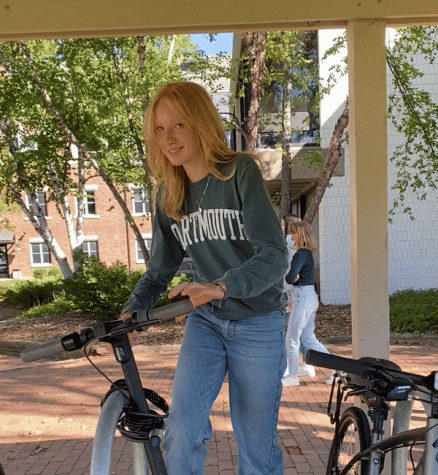 Siri Pattison, Multimedia
Sophomore Siri Pattison (she/her) worked as a Staff Writer first semester and joined the multimedia staff at RubicOnline second semester. She is a music,...