Students enter world of professional theatre
On the big stages, in front of large audiences, outside of the school theatre program, sophomores Jack Romans and Nissa Rolf are starting to get their feel for the world of professional acting, singing, and dancing.
This year, they both auditioned at the Ordway Center for Performing Arts in the hopes of landing roles in one of the children's ensembles. They plan to shift from the small Sarah Converse auditorium to the much larger Music Theater at the Ordway, which seats 1,900.
"I only found out about the audition just under two months ago, so once I was confirmed a slot, I started preparing my song," Romans said. He had already performed in Joseph and the Amazing Technicolor Dreamcoat at the Ordway when he was a seventh grader. He came into his audition with prior knowledge of the theater and audition process.
Students have witnessed Romans' acting and singing skills. His involvement in The Music Man, Cinderella, Hairspray, Metamorphosis, and numerous other performances are evidence of his love for theater, which has been present since before his high school career began. "I've always liked to perform one way or another. In [the] Lower School I was determined I would be a magician, but then I started doing the shows at school [in sixth grade]," Romans said.
Through learning to act on stage, Romans transitioned out of his magician phase and developed a passion for theater.
Romans auditioned for A Christmas Story at The Ordway's rehearsal studio. "I was called one afternoon for a 5-10 minute slot after filling out my audition form," Romans said. During this time Romans tap danced for the director and then sang a piece from the musical comedy Whoop Dee Doo. Romans is currently awaiting callbacks for adult dancers which are expected to be announced some time in June.
Fellow auditionee Rolf was aiming for a role in one of the children's ensembles as well. She has been active in theater since around fifth grade. "My mom [also did productions] outside of school theatre when she was younger, I kind of inherited it from her," Rolf said. She was encouraged by Romans to audition for a role in a child ensemble. "It was still fun, and although I didn't get a part or a callback, I still love theater and will keep auditioning for more shows outside of school," Rolf said.
She and Romans feel accomplished, and will continue to seek out other roles at theatres such as the Ordway.
"When I was on the New York trip this past February, one of the people who spoke to us told us something that I believe is 100% true: if you had a good audition, even if you did not get the specific role you auditioned for, the director recommends you to another casting director they know who is looking for someone that you'd fit perfectly," Romans said.
Romans and Rolf will continue to be present within the school's theater program, making progress and learning through hopeful future auditions and roles. "And if I don't get into this show, so what? I didn't lose anything, all I did was give them a good performance. And there will always be other shows," Romans said.
About the Contributor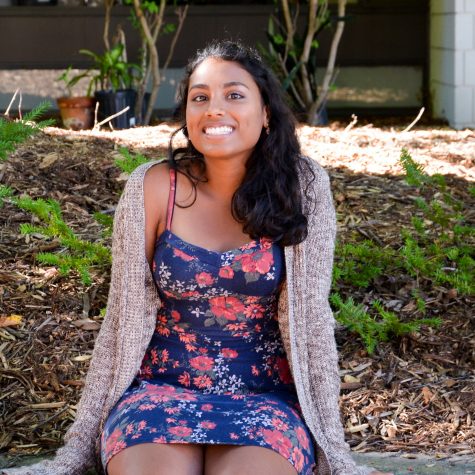 Amodhya Samarakoon, RubicOnline Chief Visual Editor, Aureus Editor-in-Chief
Senior Amodhya Samarakoon serves as the RubicOnline Chief Visual Editor and Editor-in-Chief of the new quarterly feature magazine The Aureus. Amodhya's...