Art creation offers a de-stress during quarantine
Staying at home during quarantine has given students much more free time to work on projects that they might not have had time for otherwise. Student artists have been taking advantage of the time that they have to make art.
Junior Addie Morrisette uses painting to indirectly connect with family
"I've been working on a painting of me and my cousins in my grandfather's bathroom where our mothers got ready when they were our age. Working on this piece has helped me feel more connected with them and taking hours to paint each face makes me focus in on the beauty of these people I love," she said.
Morrisette has spent a lot of time on this painting, time that she views as very positive.
"It's a work in progress, but I'm glad I'm taking my time," she said.
Painting has been a big part of Morrisette's life, and she is glad that she has more time to spend on it this spring.
"Art has been very therapeutic for me during quarantine and has allowed me to step away from the chaos and focus my energy into a creative space that inspires me and brings me joy," she said. Parke-Reimer has done many forms of art, including painting and drawing, but she has been focusing on photography during the stay at home order. She is proud of a photo she took of bright green spring leaves in front of a red, painted wall.
Historically, many iconic thinkers and creatives have done their best work in quarantine and been morbidly inspired by plagues, including Issac Newton, and Shakespeare. The free time that is available now can be considered a once-in-a-lifetime opportunity to learn new things, make new things, and create.
Making art can be therapeutic, too.
Leave a Comment
About the Contributor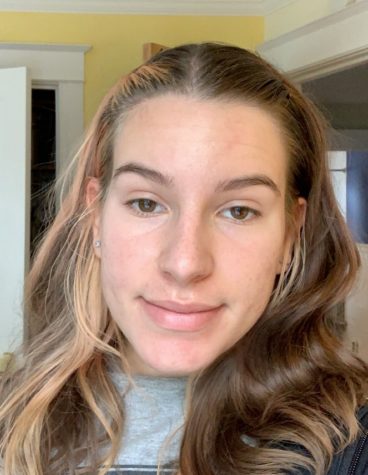 Lucia Granja, Social Media Manager
Lucia Granja is the Social Media Manager on RubicOnline. This is her second year on staff. While staying home, Lucia has been watching shows, listening...