Pandemics and creativity: a blessing or curse?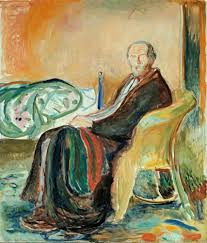 It is no secret that U.S. is the most overworked country in the developed world. But, what happens when we are suddenly without the infrastructure of traditional work, isolated at home? Historical examples shed light on how this time of isolation can translate into newfound creativity, rather than mindless productivity.
Shakespeare wrote some of his best-known works under the shadow of the Bubonic plague, supposedly writing King Lear during a period of quarantine, among others. Though the subject of the plague remained taboo during the era, Shakespeare's plots revolved around its deathly aura, albeit in the subtext. In Romeo and Juliet, he subtly tied the death of the star-crossed lovers to the plague. Friar John, who was supposed to deliver a letter to Romeo explaining that Juliet had faked her death, fails to deliver the letter—because he is actually quarantined from the plague. These lines, easily skipped over, are pivotal to the story: "I could not send it—here it is again— / Nor get a messenger to bring it thee, / So fearful were they of infection." While no one can be certain of the actual effects of quarantine on Shakespeare's creativity, it is clear that he translated the dark mood of the time into the creative intensity of his plot and characters.
Isaac Newton also experienced a creative explosion in a period of isolation, after classes at Cambridge University were canceled due to a plague outbreak. During this time, in what biographers called his annus mirabilis ("remarkable year"), Newton wrote formative papers on early calculus and optics and proposed the inverse-square law of gravitation. Though Newton and Shakespeare may be creative outliers, these examples show that isolation allows for a clarity of thought that may be less achievable within the bustle of society.
The image of the "lone genius" seems to hold a particular sway in these times, as it is appealing to think that we, too, can become great if we come up with the next original idea. Along with this myth, we like to think that individual expression is best found in isolation, away from the norms and conformity of the outside world. Nikola Tesla, the epitome of the creative genius, asserted that "The mind is sharper and keener in seclusion and uninterrupted solitude. Originality thrives in seclusion free of outside influences beating upon us to cripple the creative mind."
"
"Creativity goes beyond "work" or the "self"—one can be creative without feeling the constant need to be productive and satisfy the capitalist notion that work is a moral good and idleness evil.""
Creativity appears to be an essential skill of the 21st century—especially in an innovation-driven economy; success is often tied to one's inherent "creativity." However, we can take this creative in many different directions. In early humans, creativity was primarily a physical survival skill, allowing them to survive and thrive in hostile physical environments. In modern times, we commodify creativity often in the desire for self-improvement and profit—thus, creativity becomes a social survival skill, rather than a physical one.
With the COVID-19 pandemic, the examples of Shakespeare and other artists might seem like an encouragement to channel isolated time into "productivity" and "self-optimization." However, it is more important to recognize that creativity goes beyond "work" or the "self"—one can be creative without feeling the constant need to be productive or satisfy the capitalist notion that work is a moral good and idleness evil. So, rather than starting a big project or novel, this time of isolation may be a greater opportunity for genuine self-expression in the face of crisis.
About the Writer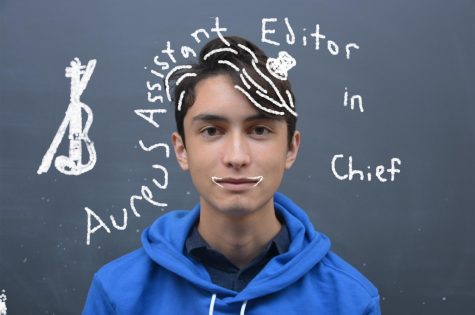 Sam Hanson, Aureus AEIC
Sam Hanson is the Assistant Editor-in-Chief of Aureus magazine and a writer on RubicOnline. This is his third year on staff. Sam enjoys using multimedia...