Spartan fencing finishes season strong
It seems that the fencing team's season has ended rather quietly, despite their immense achievements. On Feb. 22 and 23, the men's fencing team got first overall in the state, and the women's team got second place. "We have a very good fencing team, especially when you consider the fact that it's so young and new to the sport," women's epée team captain Katherine Jones said.
Freshman foilist Sal Ciresi commented on the environment of the state tournament. "It's frustrating. You go in there and you have to fence hard but the brackets are frustrating… if you don't do well [in your pool] then you have to fence someone harder in your direct elimination [rounds]," Ciresi said.
"This past year has been a building year," Jones said. After losing three strong senior fencers last season, the fencing team was left in the hands of a large influx of new fencers, young and old, to the team.
"This year we're graduating a lot more [seniors]," sophomore saberist Willa Grinsfelder said, "I really hope the younger kids grow into the sport."
"The season went well for both the team and me personally. We took numerous awards in state, and on the way. I received second in state for men's saber, which I'm very proud of," saber team captain John Wilhelm said.
Freshman foilist Drew O'Hern also has hopes for the next season. "I'm looking to defend our title as men's team state champions and work hard to make the women's team number one," he said.
About the Contributor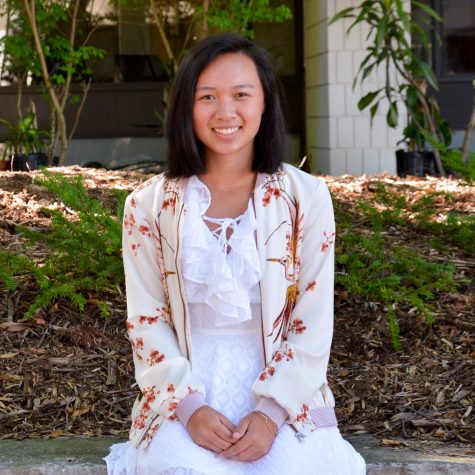 Diane Huang, Director of RubicOnline
As Diane Huang enters her senior year at St. Paul Academy and Summit School she also settles into a familiar, yet newly titled role as Director of RubicOnline....