So many teams, so little space: Hockey and basketball teams compete for practice times
For many of St. Paul Academy and Summit School's winter athletic teams, snow is a big problem. There are many winter sports that are based around annual snowfall, but sports that do not utilize Minnesota's natural landscape must retreat indoors for the winter season.
With limited practice space and each team wanting lengthy and convenient practice conditions, the schedules often change. Each athlete has their own preference of when they want to practice but not everyone gets their ideal time.
Setting the schedule
Athletic Director Peter Sawkins, in cooperation with Assistant Director of Athletics Mike Brown, is in charge of organizing practice times for the gym and the hockey rink. There are four hockey teams he needs to get on the rink every day and nine basketball teams to get in the gym. To get everybody into the Historic Briggs Gymnasium and Drake Arena to practice is no easy task.
To make the basketball schedule work, it is divided into three practice sessions. All the Middle School teams practice at once, usually from 3:15 p.m. to 4:30 p.m.. This means the 6th, 7th and 8th grade boys teams and the girls Middle School basketball team are all practicing at the same time. This gets very crowded and the gym gets very full.
The Upper School teams have a different schedule which is more flexible and based on the coaches' schedules. Every week the boys and girls teams swap practice times.
The early practice time is from 4:30 p.m. to 6:00 p.m. and the late practice time is 6:00 p.m. to 7:30 p.m.. The three boys teams from Varsity to C Team level practice at once and the Girls Varsity and C teams practice at the other practice time.
There are exceptions to this schedule depending on how available the coaches are. "The girls team wanted to go late first two weeks because it worked better for their coaches," Sawkins said.
Hockey practices are also divided into three sections. Girls Varsity Hockey practices are right after school and Boys Varsity practice follows at 5:00 p.m.. The boys and girls JV teams have the latest practice at 6:30 p.m.. They are at a disadvantage because each team only gets half of the ice at this time.
"We can't do as many of the drills that would help us without the full space," freshman hockey player Maria Perkkio said.
"We need a new rink," senior varsity hockey captain Nick Hoffmann said.
Students balance homework and practice
Some students prefer the earlier practice which allows them to get home earlier after practice.
"I have a solid practice time," freshman varsity hockey player Jack Johnston said.
Some athletes like the late practice better for the free time they get between school and practice.
"I can go home or stay at school and I have time to do what I want," freshman JV hockey player Peter Schavee said.
Others disagree and find the practice times inconvenient. "My parents work so it's not worth it for them to drop me at home then pick me up again," Perkkio said.
If a team's practice isn't right after school, the athletes usually stay at SPA. This is often a good time to do homework. Boys Basketball players are required to stay at a study table between school and practice.
"It's a great place to get my work done before practice," freshman Wyatt Bliss said.
Girls basketball and hockey players also work between practice, but it is less structured. "It's hard to get homework done before practice," junior basketball player Alexis Irish said.
The weight of waiting
Teams also take this opportunity to prepare for the rest of the season by working out in the weight room. Boys Varsity Hockey often does a pre-practice work out.
"You are tired when you get on the ice but it's good for conditioning," Hoffmann said.
The small gym
With the chaos of scheduling many teams may be left in disappointing positions. On days when all three boys teams have games, Girls Basketball has to squeeze into the small gym. Often these extra practices are also at an inconvenient times for the team because the coach cannot always make it to the start of practice.
The practice of busing
This schedule is also chaotic for players. For this reason, SPA scheduled an activities bus for winter athletes who need it. There are two buses at different times (5 p.m. and 6:30 p.m.).
"It helps Upper School athletes who can't drive yet get a ride home," said Sawkins. The bus is meant to enable students who don't have a ride to participate in athletics anyway. Despite the convenience it is not very commonly used.
"There's almost no one on the bus," freshman activities bus rider Ellis Tomlinson said.
"The Kenwood rec center is the only stop for the second bus," junior basketball player Jack Labovitz said.
As the winter sports season progresses, there is more chaos with the schedules. On game days, scheduling is harder because games fill up practice spaces.
Leave a Comment
About the Contributors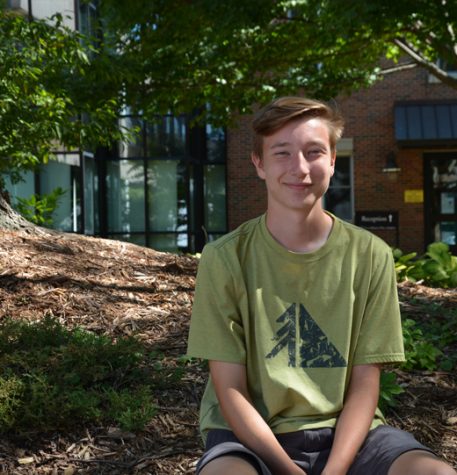 Javier Whitaker-Castañeda, The Rubicon, Editor-in-Chief
Javier Whitaker-Castañeda is the Editor-in-Chief of The Rubicon and a senior at St. Paul Academy and Summit School. Outside of The Rubicon, he is very...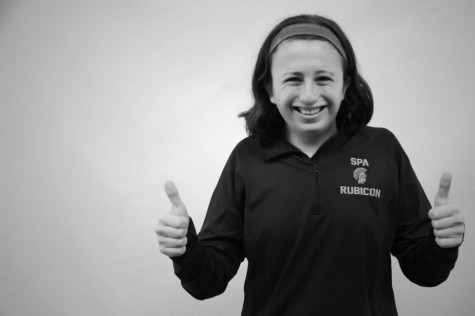 Catherine Braman, Online Editor-in-Chief
Catherine Braman is a Junior at St. Paul Academy and Summit School. Catherine served as Online EIC for first semester 2014 and was a co-Sports Editor...