Rivalry Evolution: 1900-Today
Although Saint Paul Academy was founded in 1900 and Summit School in 1917, the schools were not combined until the 1970s, yet both were still athletically competitive. In a century, things are bound to change, but how have sports rivalries shifted throughout the history of SPA?
In the 1900s, Saint Paul Academy's football program was highly competitive with Blake. In a 1911 game that SPA won, Blake forfeited their school colors of blue and gold to SPA. From that point on, a fiery rivalry was born.
During earlier years at the Summit School, girls' athletics were limited because Title IX was not yet in place. In 1920, the girls basketball team flourished and won victories against the Backus and Northrop schools. During the late 1920s, the team saw continued victories against St. Mary's Hall. St. Mary's was also a big matchup for the girls field hockey team as they had an annual match playing one another.
These rivalries stayed fairly consistent until the merger between the two schools in 1969 shifted athletics. In 1974, SPA joined the MSHSL, heightening and broadening athletic competition. In 1976, the girls tennis program became a powerhouse, winning seven out of eight upcoming state championships. Competing mostly with larger public schools, Blake was still the team's closest rival in the 70s.
In the 1980s, girls swimming became a popular and competitive program, finding rivals in Breck and Blake. In the 1990s, however, the team became a co-op with Highland Park, shifting rivalries. To this day, the rivalries for swimming are not the same. "Since the swimming team has been co-oped with Highland Park, our biggest rival is definitely Central [High School]," senior Linnea Cooley said.
Through the 90s, the boys and girls soccer teams struck success. The boys team won state in 1986, 1987, 1991 and again in 1994. Also, in 1994, the girls soccer team won their section championship and moved on to place second in the state tournament. Through these triumphant times, however, competition did not die down and Breck and Blake were still the teams' biggest section rivals.
Flashing forward to 2015, another co-op formed: the SMB Wolfpack. This co-op consisted of SPA, Minnehaha Academy, Blake and a more recent addition, Hope Academy. "SMB's biggest rival is probably Providence or Academy of Holy Angels," senior Joey Stolpestad said.
This co-op forced schools that in the past had been SPA's biggest football rivals, like Blake, to now work together. David Kansas, a SPA board member who graduated in 1985, was the quarterback for the SPA football team. "Blake was always a big rival, especially in football. Mayer Lutheran was also a big rival in football. Many of the old rivals, like Mayer, no longer play as much against our teams. But Blake and Breck are still teams I want to see us beat whenever we face them and I hope the [current] teams feel the same way," he said. Even with the SMB co-op, Minnehaha and Blake are still some of SPA's most intense rivals in other sports.
Although a century has passed, not everything has changed. Some rivalries like St. Mary's Hall have died out, but many are here to stay, like Breck and Blake. New competitors are still popping up. As a small private school, rivalries with similar institutions are meant to last.
Leave a Comment
About the Contributor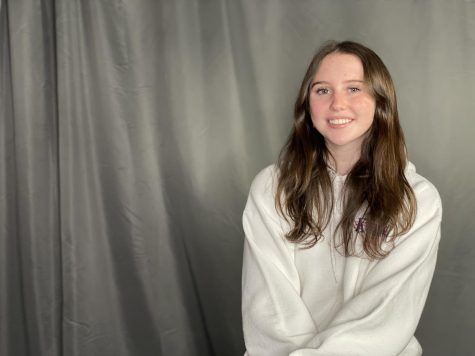 Catherine Hooley, Managing Editor
Hi, I'm Catherine Hooley, The Rubicon Managing Editor. I've been on The Rubicon staff for four years, and I've acted as a staff writer, the News editor,...