The Pickleball Club is one of the largest clubs this year. With over 70 people, it quickly gained popularity among the students last year when it was created.
The 2023-24 Pickleball Club leaders are sophomores Hazel McCarthy, Devyani Nelson, Helen Frost and Katy Devine. Last year, they were also members of the Pickleball Club. They attended meetings consistently, and were offered leadership positions by the seniors leading the club last year. The current leaders accepted the offers as they wanted to continue creating a positive environment for new club members and be there to help those who wanted to learn how to play pickleball.
The Pickleball Club's mission is to ensure a place where students can relax and enjoy playing pickleball together. McCarthy said, "[Our goal this year is] just to create a fun environment where people can just come and hang out, play pickleball, and just talk with their friends."
In a typical club meeting, the students would gather on the tennis courts and start the meeting off by greeting each other and making any announcements, and then the members would find their pickleball partners, grab paddles and go off to play pickleball. The leaders are always available during the meetings for questions and assistance if anyone needs help.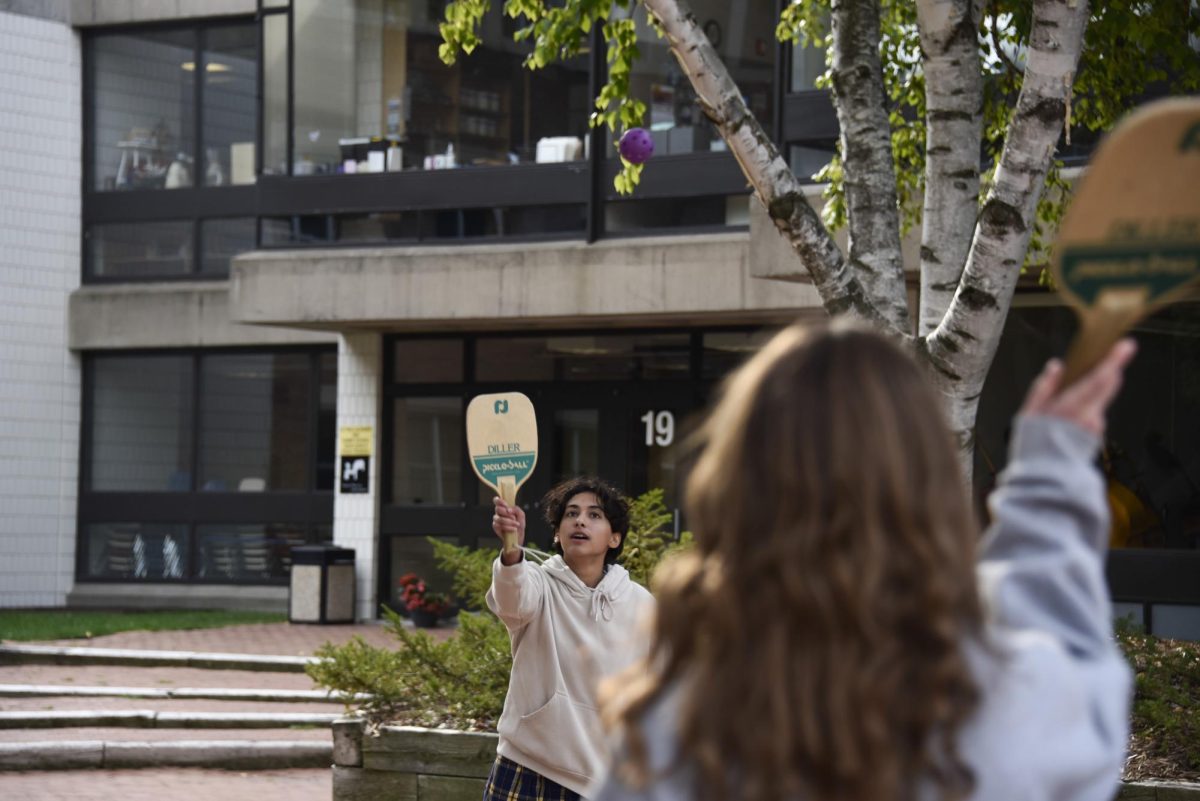 During the school day, the club leaders have noticed that students have extra energy, making it harder to focus in class. So, another objective of the club is to help students get some exercise during the school day, allowing them to be more alert going into their next classes. "[Playing pickleball] is a good way to do a sport in the middle of the day and get some energy out, but not something that's too hard," said Frost.
Last year, although the Pickleball Club also started with high attendance, many students stopped going to the club as the school year went on, so the Pickleball Club leaders want to keep people engaged in order to maintain club attendance throughout the school year.
Frost said, "I'm glad that a lot of people are coming [to pickleball club], but I'm looking forward to seeing who sticks with it and really enjoys being there and having a good, solid group of people who consistently show up."
"
I'm glad that a lot of people are coming [to pickleball club], but I'm looking forward to seeing who sticks with it,
— Helen Frost
To encourage people to show up regularly, the club has snacks at every meeting for the students, and the club leaders plan to host a bracket-style tournament for the club later in the winter. "We'll probably have some tournaments, and we also just want anybody to be able to come and learn how to play pickleball," Frost explained.
"The tournaments would be pretty laid back, anyone can participate. People just need a partner to play, and it would be a bracket style. The tournaments will take place over multiple meetings, and semifinals and finals will be on different days. We'll also have multiple games going at once during the meetings," added Nelson.
The club leaders are looking forward to another fun year of playing pickleball with students and bringing out the competitiveness of pickleball using tournaments.