Perspectives change as pandemic progresses
Students share how their outlooks on life have changed since this last spring.
Seven months deep into a global pandemic many people have been socially isolated from friends and relatives for a long period of time. Although students have started easing their way back on campus and into society, many COVID-19 restrictions such as face masks continue to make it difficult to connect with others. This has given many students more personal time; provoking some to discover new interests, learn more about themselves, or even change their outlooks on life.
"I have found that it is really important for me to have some sort of contact with my friends, whether it's going on a walk or just facetiming. It's really important for my well-being," junior Sarah Oppenheim said. "I also found that I go kind of crazy if I spend too much time with just my parents".
Similar to Oppenheim, junior Sophie Cullen has tried to make social interactions a priority during the pandemic.
"
I also found that I go kind of crazy if I spend too much time with just my parents"
— Sarah Oppenheim
"I have had to find several different ways to adapt to the lack of daily social interaction," Cullen said. "I have spent a lot more time by myself during the pandemic and focusing on my mental health and well-being, which I would say is a good thing." The pandemic has also changed some of her outlooks on life. "I am a lot more grateful for the access to healthcare by family and more aware of the privilege I have by going to a school like SPA. I have also thought more about what matters most to me, as I am seeing what I miss the most during this period of self-isolation. I have grown closer to my family and more appreciative of the amazing friends I have," Cullen said.
Along with social isolation, the pandemic has left many struggling to find ways to maintain physical health.
"It's important for me to make sure I get a little bit of exercise each day whether that be walking around the block or working out," says sophomore Remy Frank. "It's hard to sit at my desk for seven hours a day without a physical break to go outside and move around, let alone a mental break from schoolwork," says Frank.
Social isolation, few breaks from online school, and lack of physical movement have left many students feeling trapped inside their homes during the pandemic.
"The pandemic has also made me appreciate social events a lot more," says Frank. "I miss going to football games with my friends on Friday nights, and just in general getting to actually interact with people at school. Now that we have to wear masks, in-person school doesn't feel any different than sitting at home in a zoom call".
The pandemic has definitely affected multiple aspects of student's lives, and may drastically change how we proceed through our days once it is over.
Leave a Comment
About the Contributor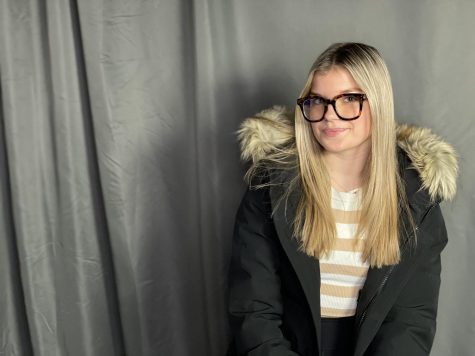 Hazel Waltenbaugh, News Editor
Hi!! I joined The Rubicon as a Sports Editor during my sophomore year. Junior year I started as the News Editor for our print section, and for my senior...